Make your KNX home automation smart with Home Assistant
Create powerful KNX automations with Home Assistant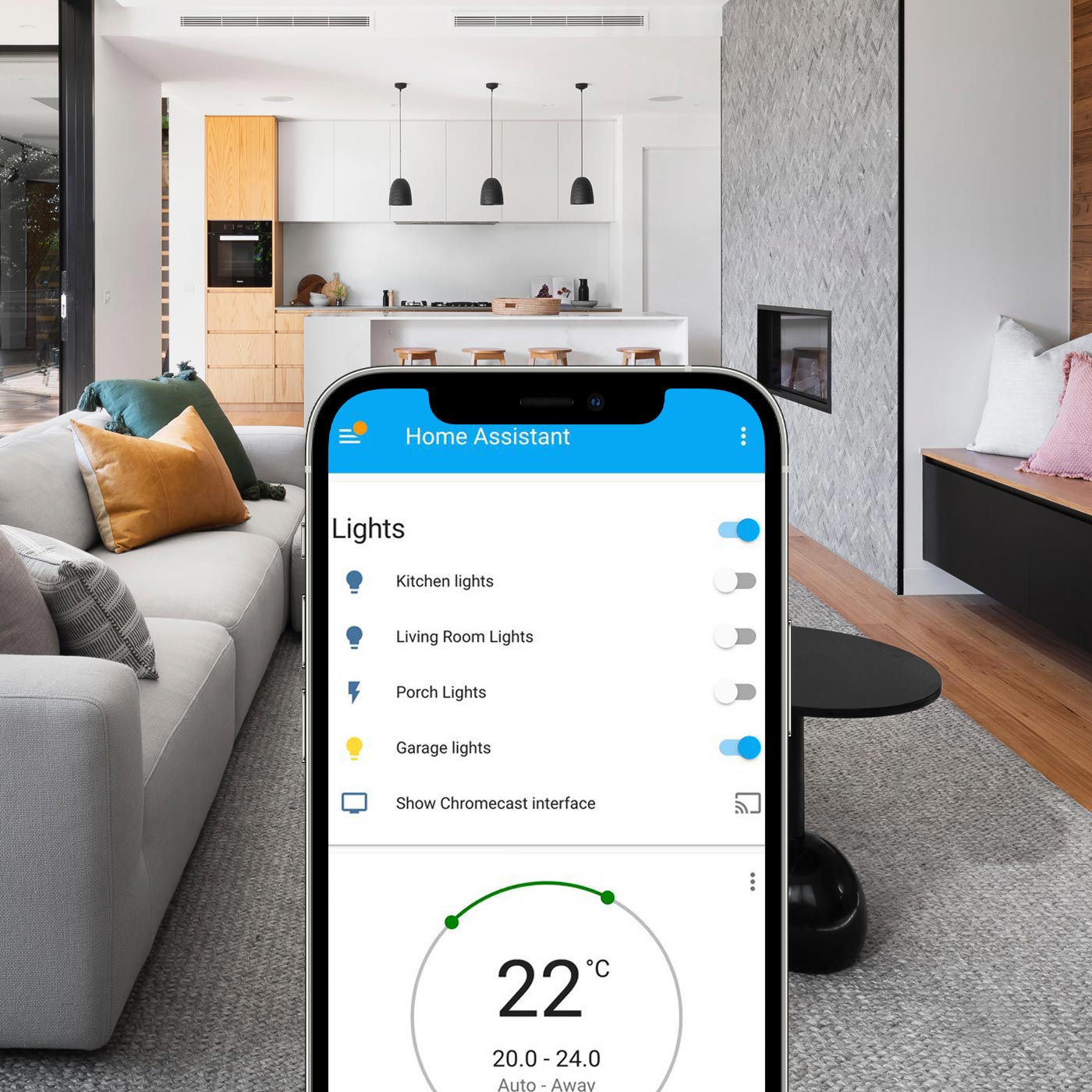 Control your KNX system with Home Assistant
Home Assistant is a free open-source software that allows you to control and make smart your home automation devices. The platform includes more than 1800 services of different companies and manufacturers that you can control from a single graphical interface.
How does Home Assistant works?
Connect, control, automate
First of all, you have to install Home Assistant on an operating system of your choice. 
Once the Home Assistant software is installed, you will have a web-based interface and mobile application to connect, automate and control your personal home automation. In addition to home automation integrations, Home Assistant allows you to add extra services such as weather, social media and many more.
Thanks to the auto-discovery method, the software automatically detects the components in your environment and integrates them into the HUB.
At this stage, the interface will show a series of objects with associated status and properties.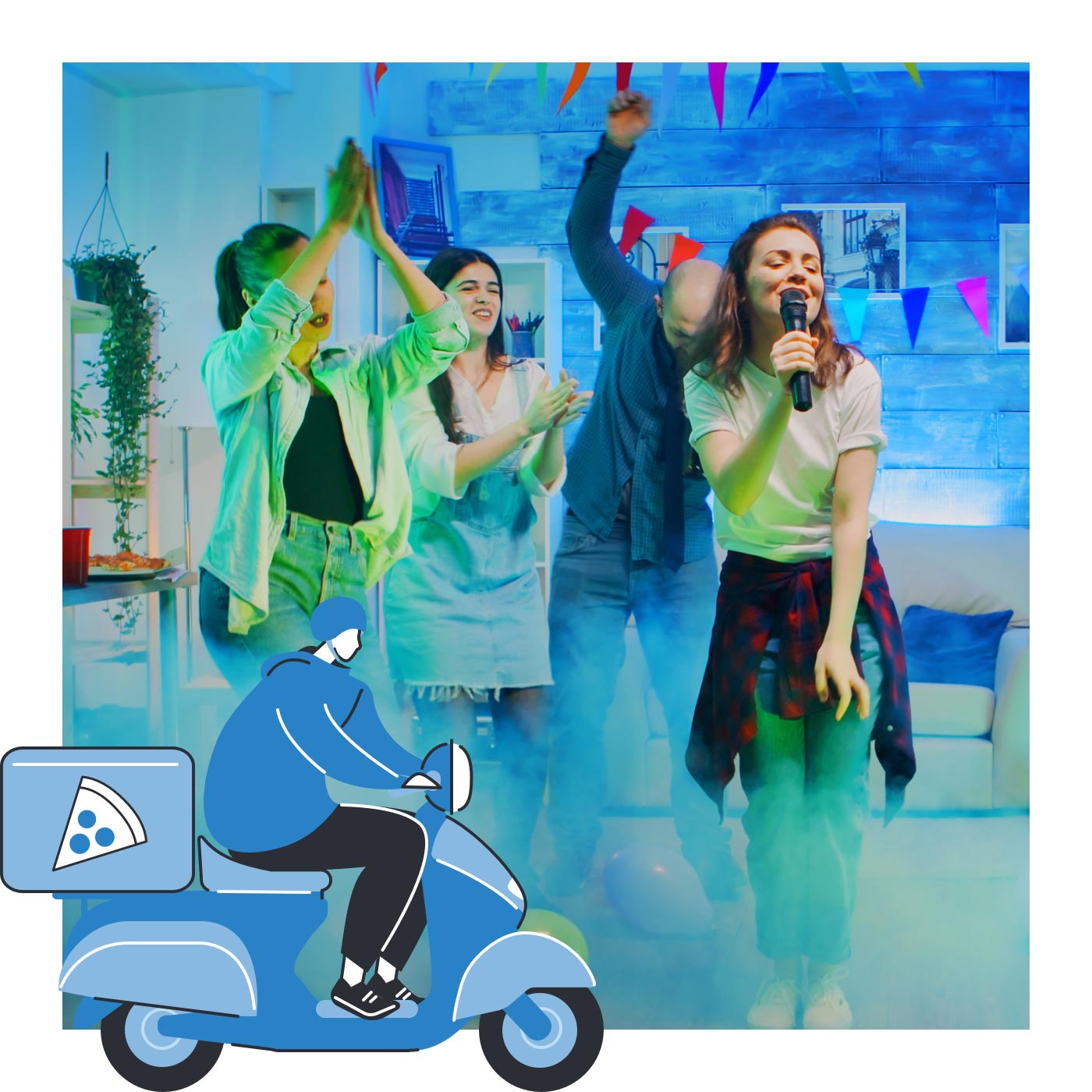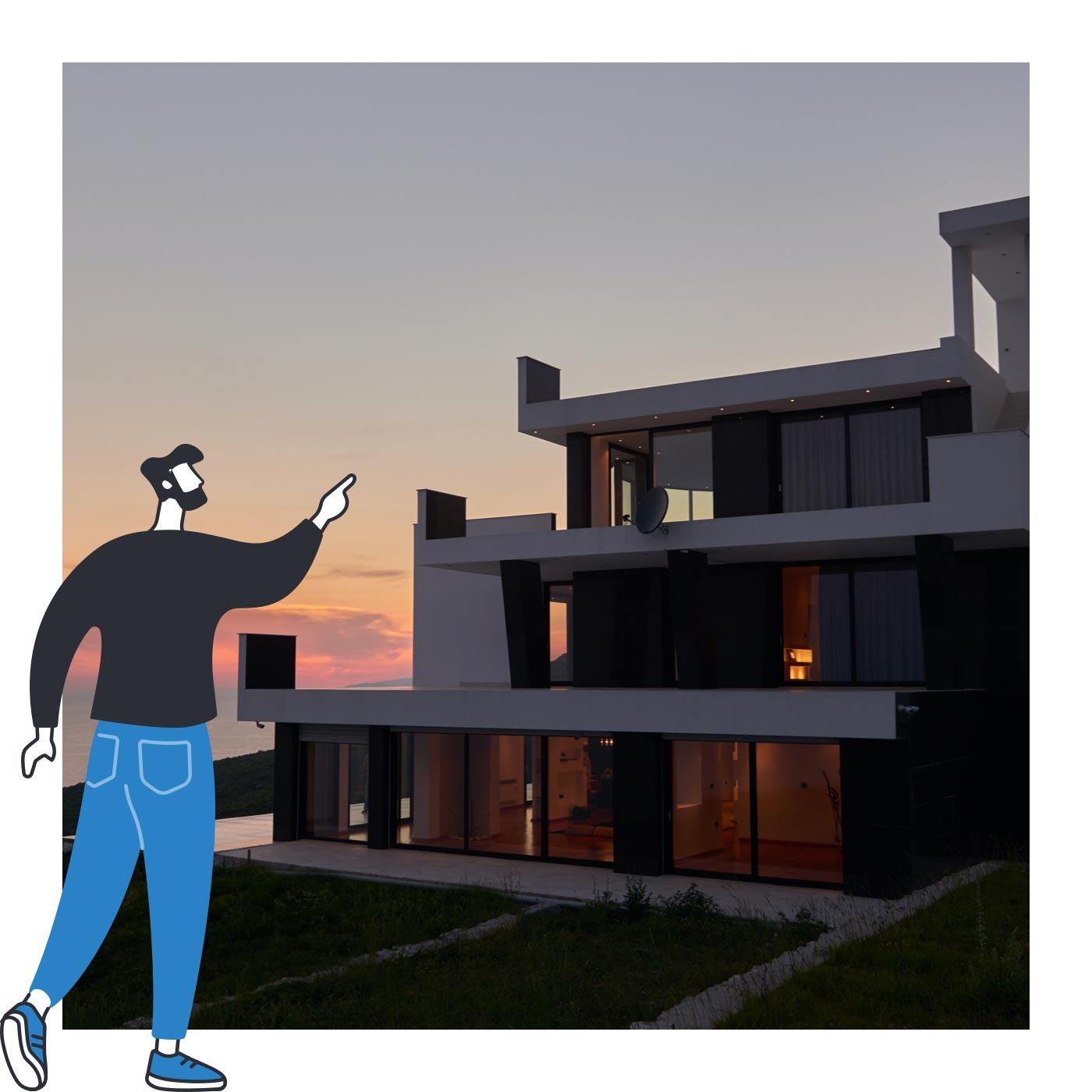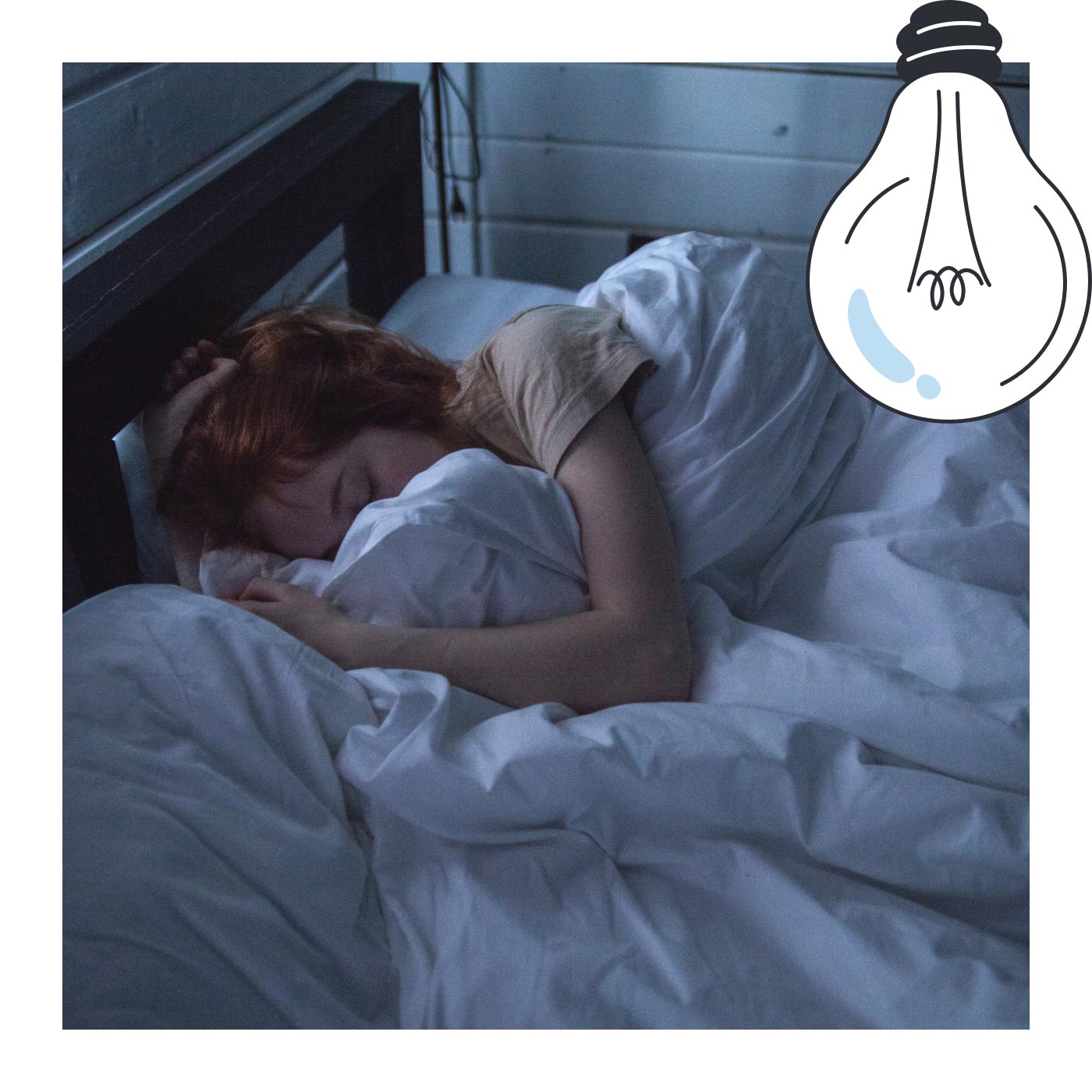 What can you do with Home Assistant?
A lot of 'smart' products on the market can set timers, schedules and scenes, but none of them can really react to any situation. That's where Home Assistant comes in.
You can find some examples of scenarios and automations available with Home Assistant in this article on our blog.
The sun goes down and the house lights up
With Home Assistant, it's easy to create an automation that allows you to turn on the lights when the sun goes down. You no longer have to worry about finding yourself in the dark in your home. Simply combine the switching on of the desired lights with a clock that knows the time of sunset: easy, isn't it?
Bedtime...
You are going to bed and realise that there are still lights on in the house, but you don't want to walk around the house and turn off all the switches? With an automation you can decide that after 11 p.m., after 5 minutes of not leaving the bedroom, all lights switch off and all shutters close automatically.
Connect Easykon for KNX to Home Assistant
Compatible accessories
Among the Freedompro-branded smart home devices certified by Home Assistant there is Easykon for KNX. It' s a BUS device that upgrades your KNX system and allows you to control it via the Home Assistant app.
Moreover, Freedompro has released its full integration on Home Assistant, making available all the accessories on the Freedompro Cloud.
- Light
- Thermostat
- Outlet
- Window covering
- Switch
- Fan
- Smoke sensor
- Contact sensor
- Occupancy sensor
- Light sensor
- Temperature sensor
- Humidity sensor
- Leak sensor
- Motion sensor
- Door
- Garage door
- Gate
- Lock
- Window
Want to know more?
More technical details
With Easykon for KNX, you can make your KNX system really smart even without ETS programming knowledge. Take advantage of the situation by installing Easykon for KNX with its automatic configuration and control your smart home with app and voice!
This is our solution to connect KNX with Home Assistant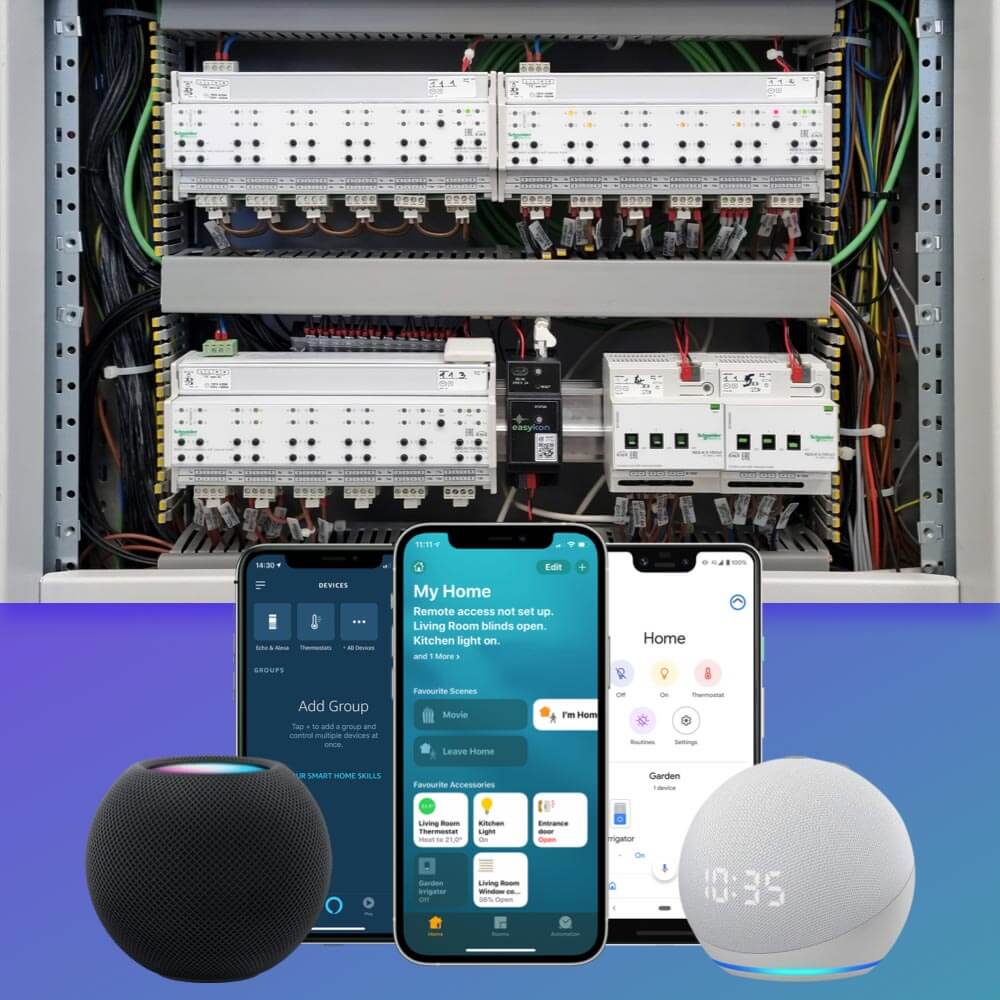 KNX BUS 2-DIN rail module, Ethernet connected bridge to smart control KNX home automation system
Easykon for KNX is a professional smart bridge with RJ45 Ethernet connection to control KNX BUS home automation. 2-DIN rail bridge module that makes KNX home automation system smart with remote control, voice commands, and automations. Advanced professional quality and fully compatible with all smart platforms.
⚠ Power supply is not included.
Go to the Home Assistant's integration panel and search for Freedompro integration. Now, insert the API key and have fun!
Home Assistant is an open source software which could be installed on different kind of devices.
Easykon works through Freedompro Cloud's API, providing greater security, reliability and constant updates.