Automating Habits: embrace the future
Find out how to automate your routines
Your daily habits, now smart.
What if your daily routines were not only automatic, but also automated? Take advantage of the Habits section of the Freedompro app to create incredible automations and scenarios. Your home, your rituals, your rhythms: experience the comfort of your smart home without lifting a finger.
Habits: set your own automations and scenes
Set the conditions...
Add conditions by choosing from different types, such as the status of an accessory or a specific time.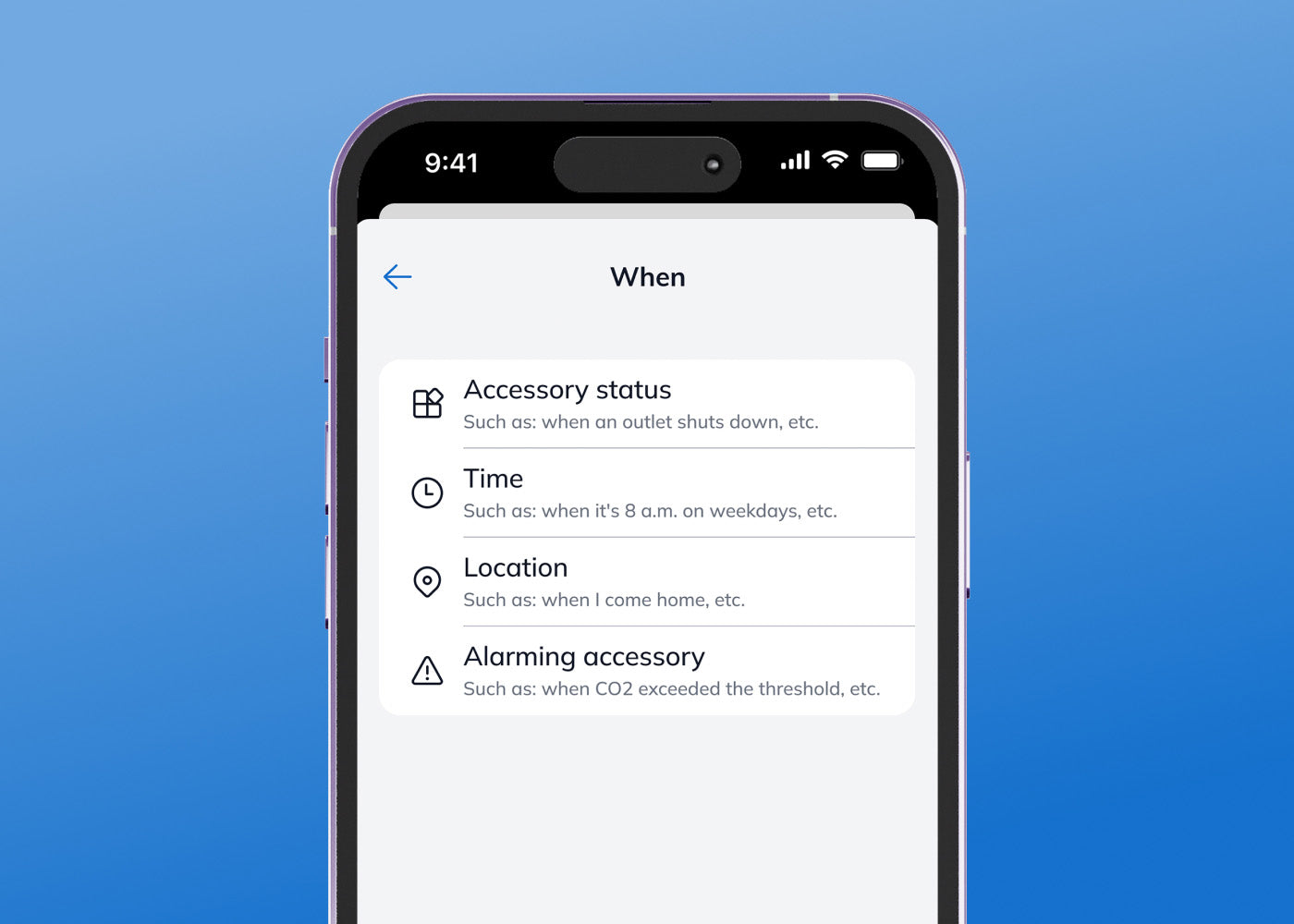 … and the action to happen
Decide what action should be performed when the conditions are met, the only limit is your imagination.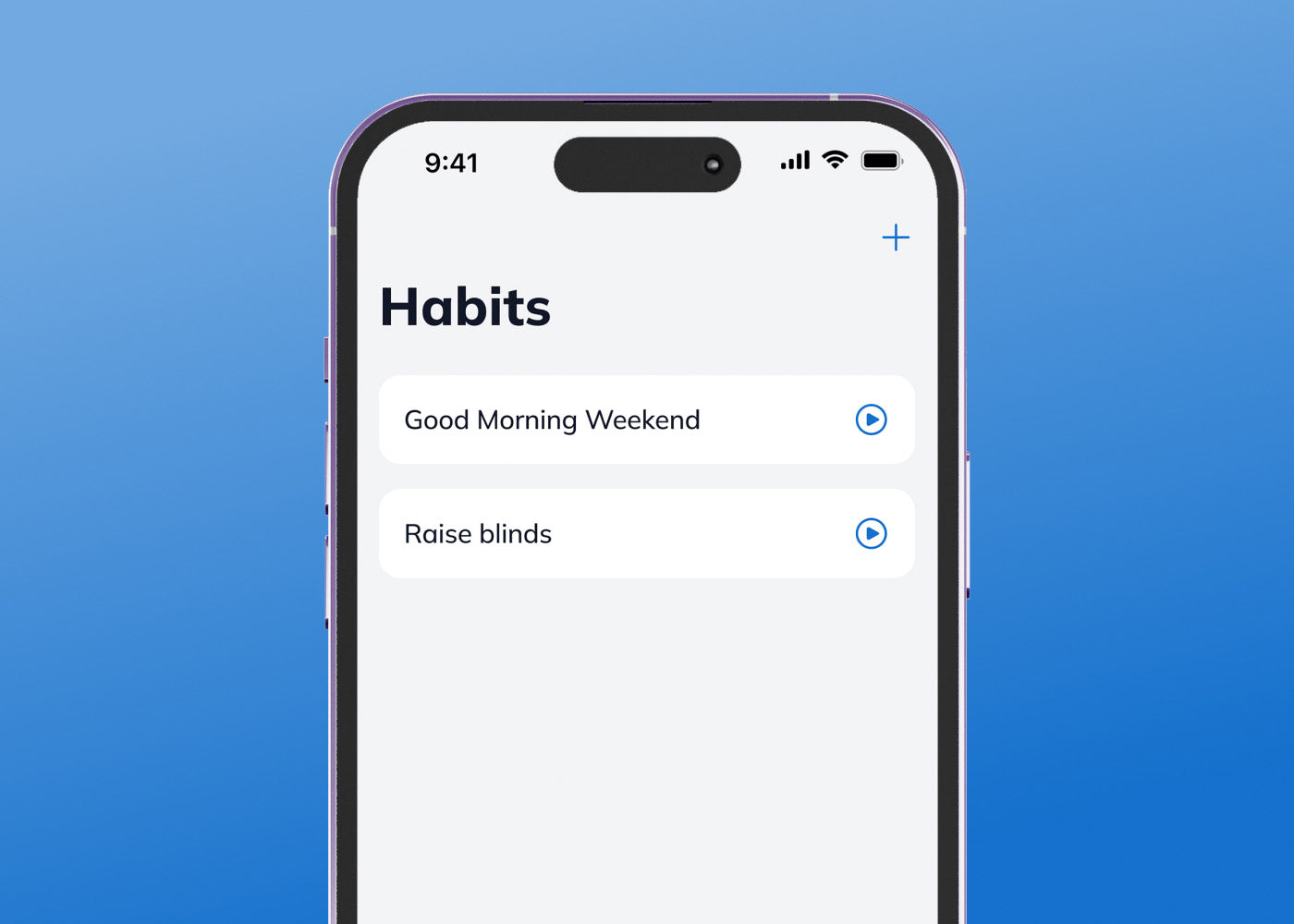 Enjoy your automated daily habits
It's all done! Take advantage of smart automations and scenes, and start living your best smart home experience embracing Freedompro Habits.
Your home, your habits
Scenarios and automations are the crown jewel of living in a smart home. They allow people to automate and program the behavior of devices and appliances in their homes, shaping them in the image of their daily routines. It's about making your own habits smart and fully automated, to enjoy the comfort and benefits of living in a smart home even more.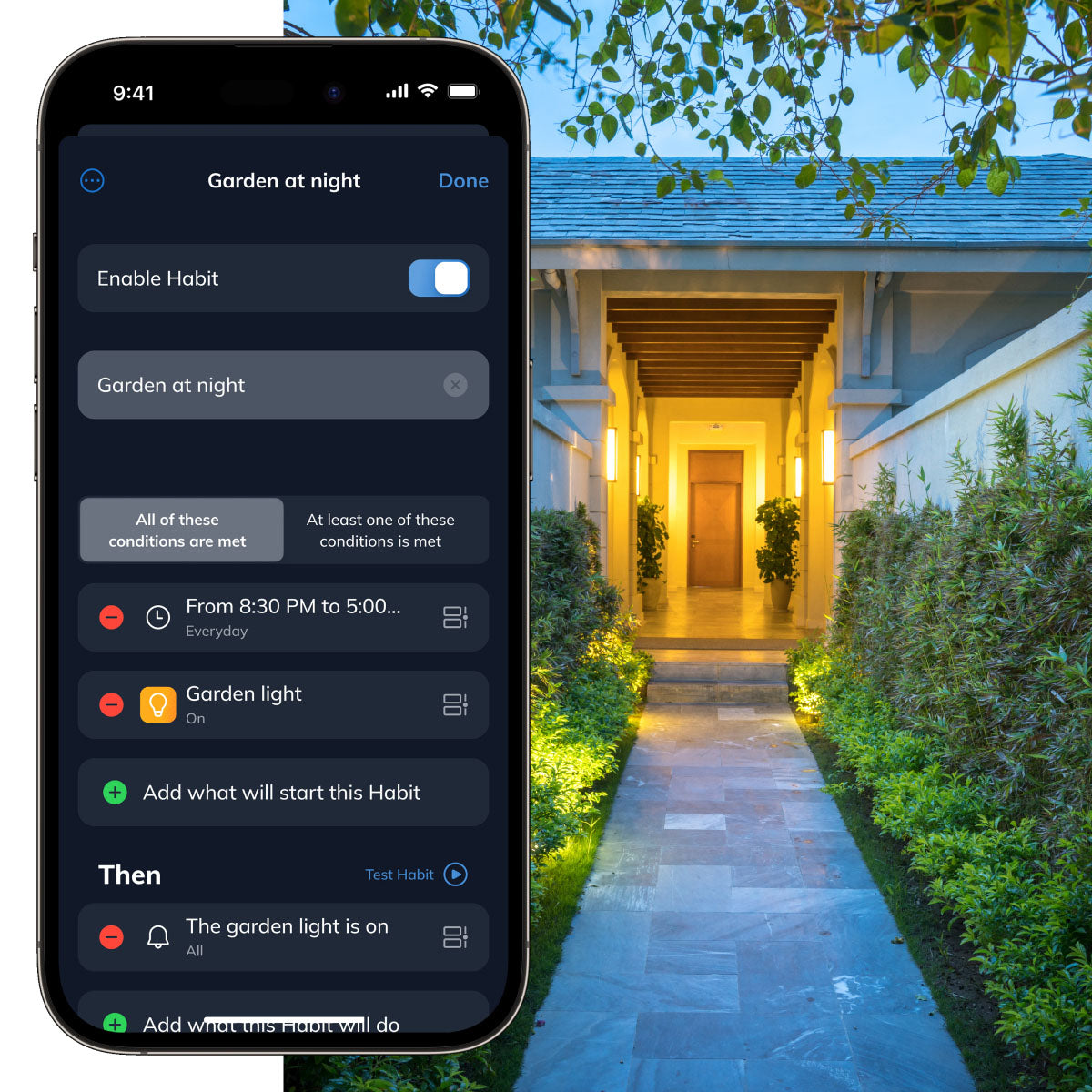 The future of home lighting
No more wasting time fiddling with light switches, it's time to welcome the comfort and convenience of automated lighting. Imagine waking up to gentle, gradually brighter lights that simulate sunrise and gently wake you up. Easily program scenarios and automations with lights according to your habits and preferences. Create a personalized atmosphere perfect for every room in your home.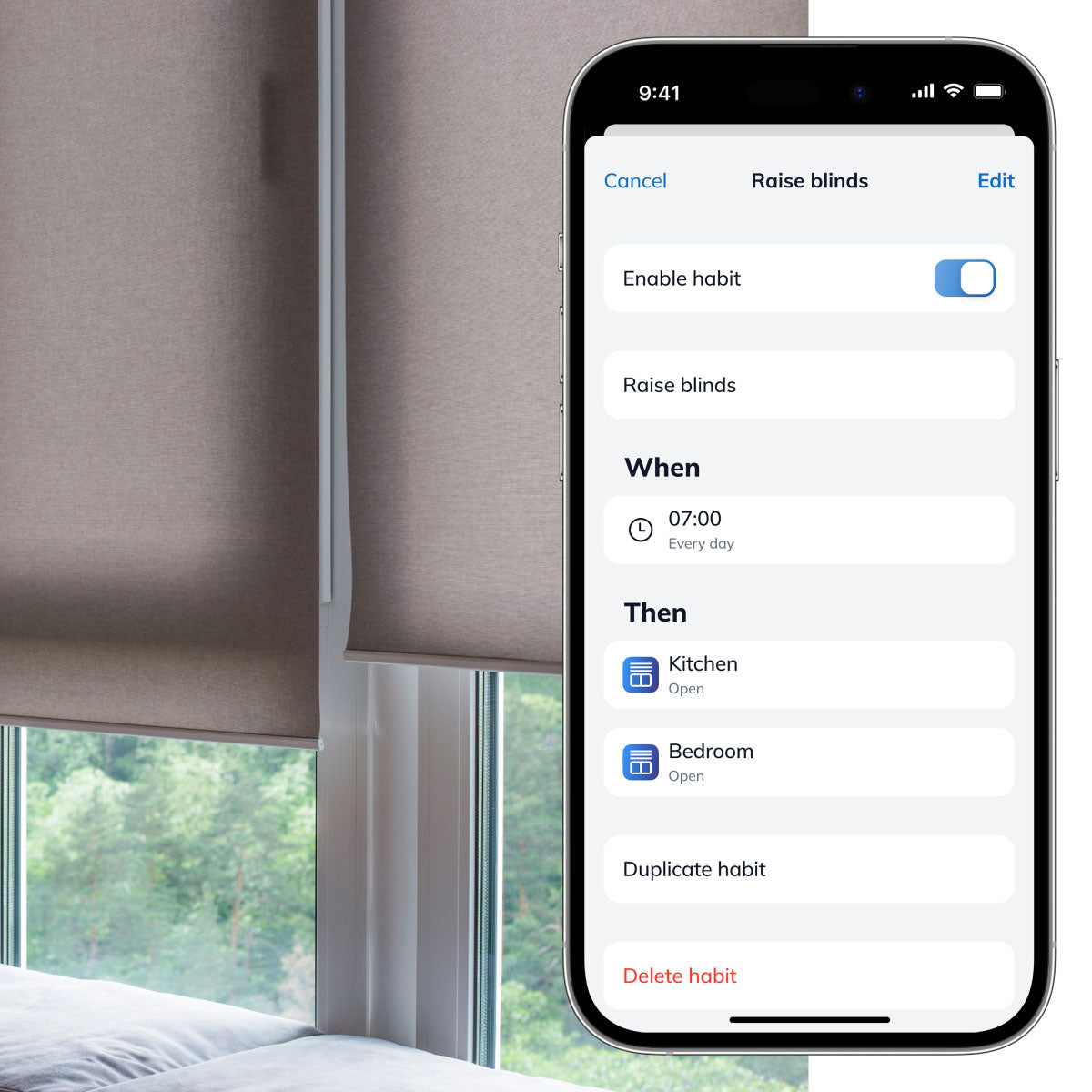 Goodbye rude awakenings
From improving your morning routine to creating a cozy atmosphere... motorized shutter and blind automations offer unparalleled comfort and convenience. Imagine waking up to softly filtering natural light as your bedroom blinds automatically open. Or set the mood for movie night, set a scenario that lowers the blinds to create the perfect atmosphere.
Advanced personal care
Enhance your home and personal safety by leveraging smart automation and scenarios based on your security devices. Freedompro smart home control and management mobile app monitors the power consumption of your appliances and alerts you if a device is consuming more energy than expected. Set customized scenarios, automations and notifications to avoid dangerous situations and always be safe.