How do I track my energy usage?
Introducing power consumption monitoring.
I bet you've wondered about this at least once, especially now that electricity bills are skyrocketing. Well, now you can finally monitor your daily power consumption thanks to the Freedompro smart home control app. Now you can keep everything under control by tracking the energy usage of all your accessories in real time.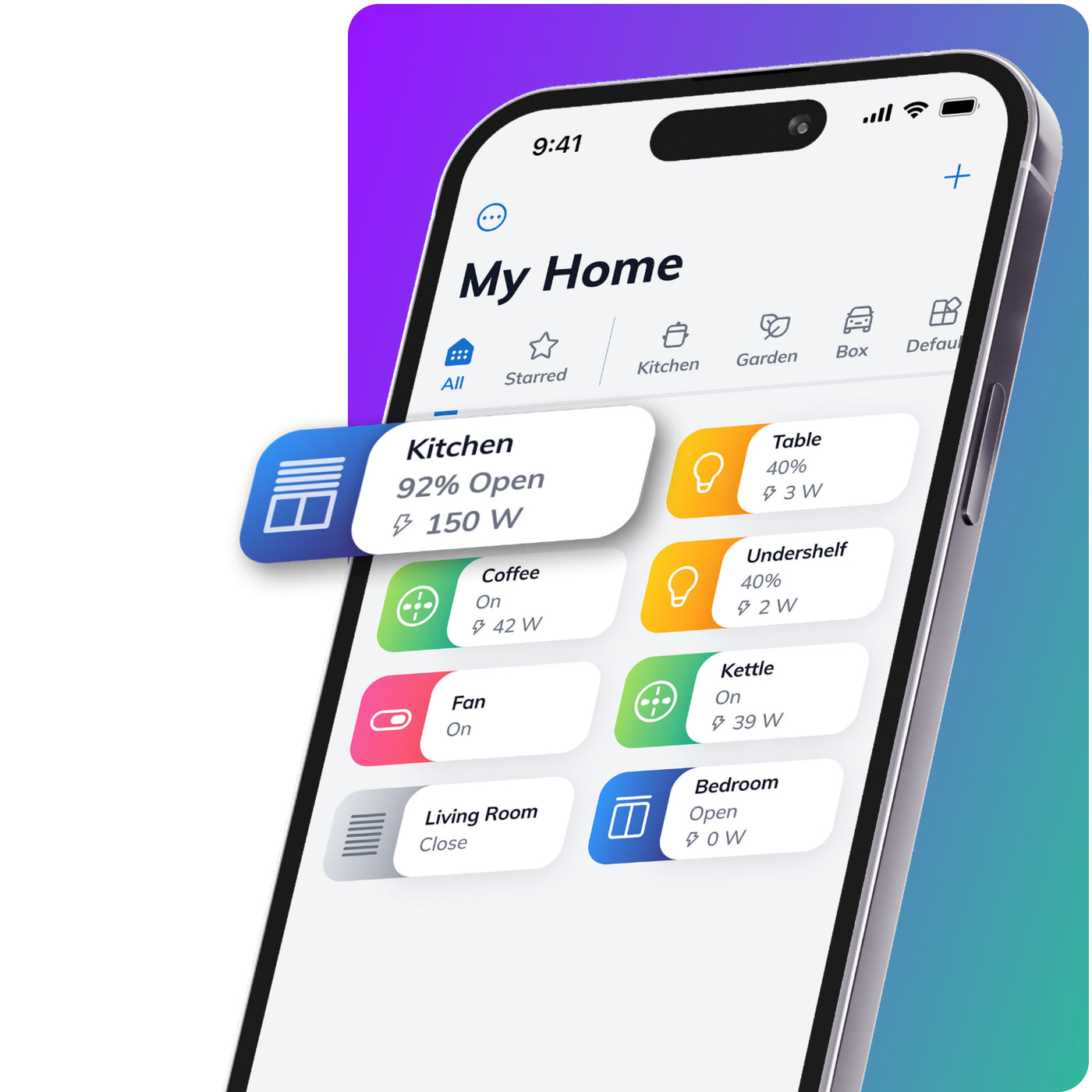 Real time energy usage monitoring.
Freedompro app tracks and shows you the real-time power consumption of each accessory at any time. You can map the "energy lifestyle" of your smart home by monitoring energy usage data wherever you are. This way you can decide to schedule your accessories to turn on or off in order to save as much as possible. The more smart Freedompro relays you install, the more accurate your expense-consumption ratio will be, the more in control you'll be. I'm not saying you'll start to appreciate bills, but maybe you won't curse them every time...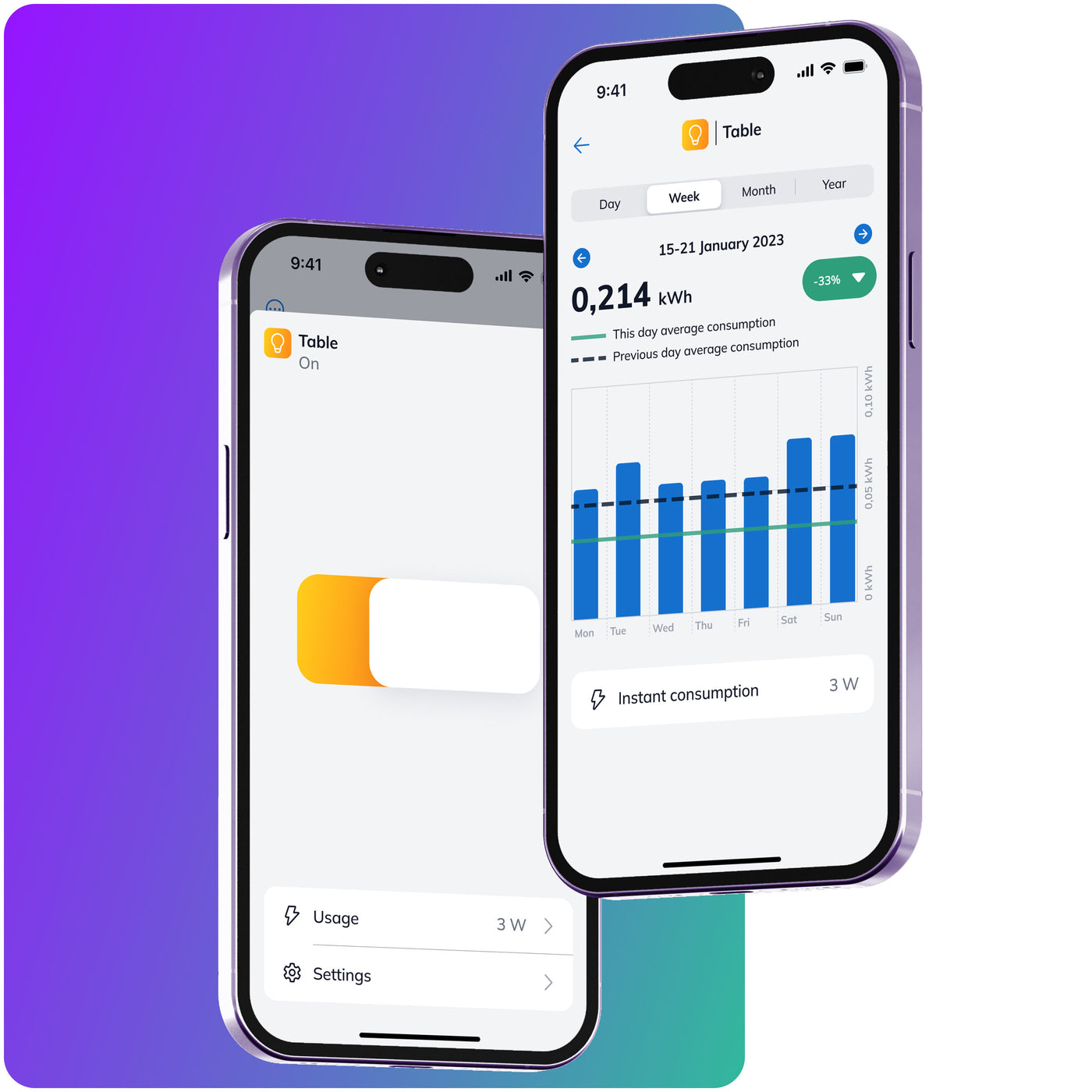 Go into the power consumption details.
Thanks to a dedicated section, we show you in the most precise detail the power consumption of each accessory, category of accessories or room over a period of time chosen by you. You can check how much energy your devices are using by choosing to check instantaneous, daily, weekly, monthly, or annual energy usage. Rank your accessories by percentage of use, in terms of consumption, or even alphabetically. Paying attention to home energy consumption is not easy, with the Freedompro smart home control app it is a little easier.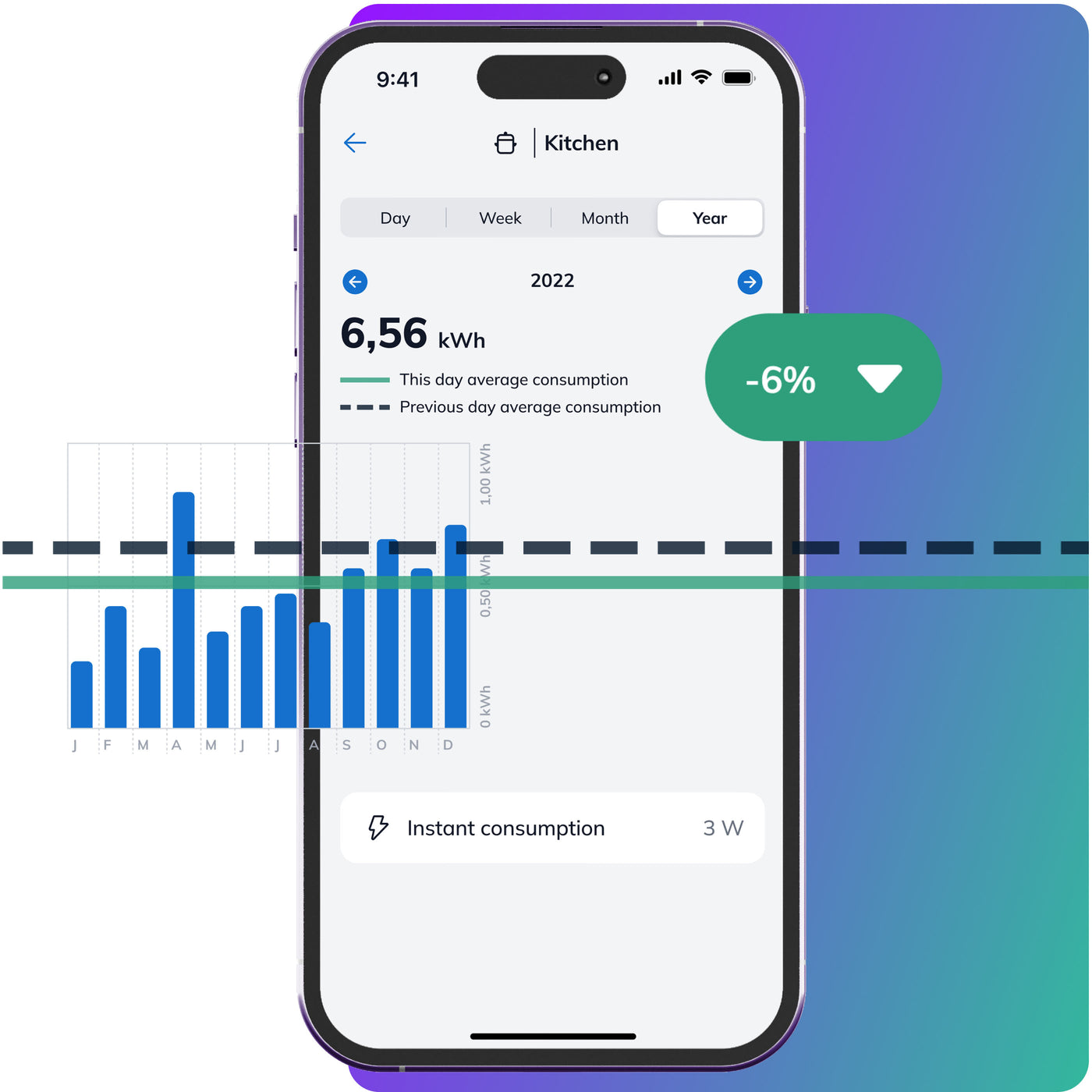 Track and compare power usage data.
At any instant, we show you a chart displaying a comparison of real-time energy consumption with that of the selected period. Again, you will be free to set up the time base on which you wish to compare the power consumption of your home accessories, choosing from day, week, month or year. Likewise, you will not only be able to compare the energy use of your accessories. In fact, you will be able to compare the whole category of accessories or the consumption of a particular room in your home.
The technology that can save our planet.
Reduce waste and cut down on expenses.
App Freedompro draws more than an oxcart.
Things you may want to know
In the "Usage" section of the app, you simply tap next to "sort by" and select "Percentage" from those available.
The "Trend" line indicates the previous period compared to the current selected period.