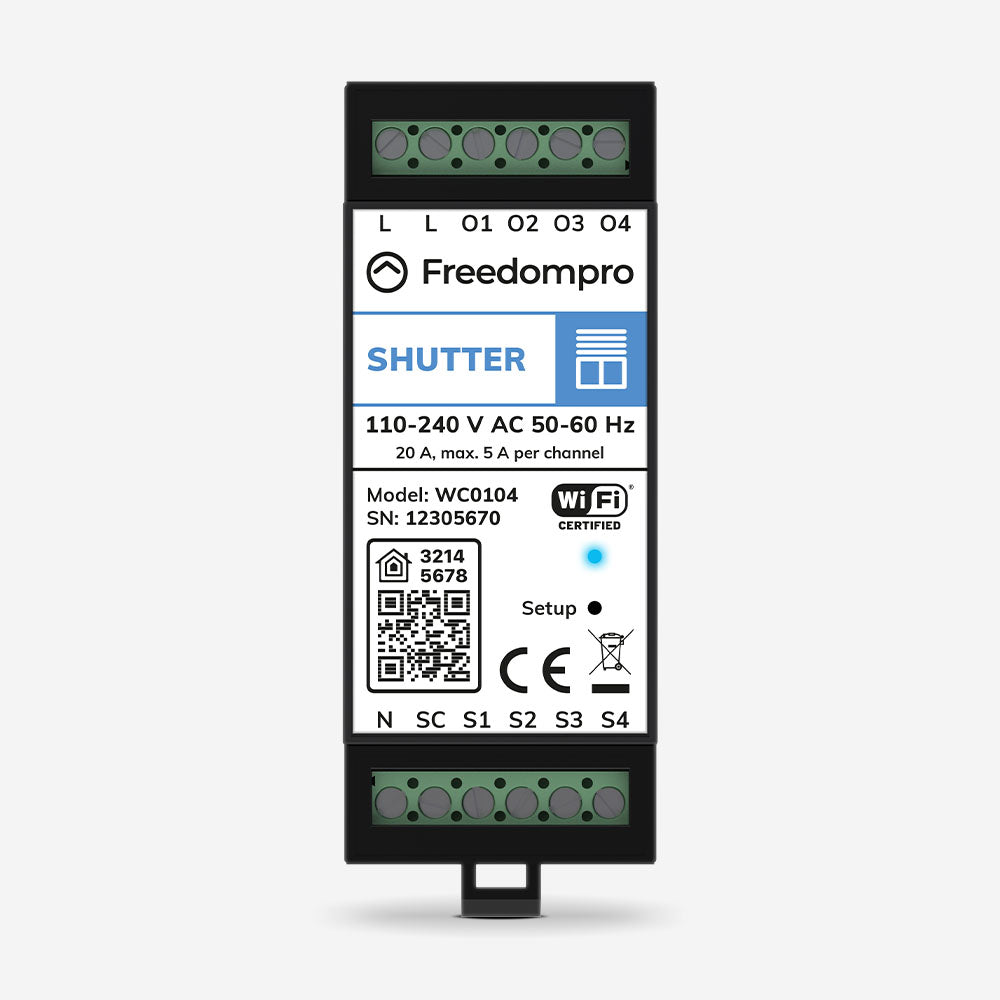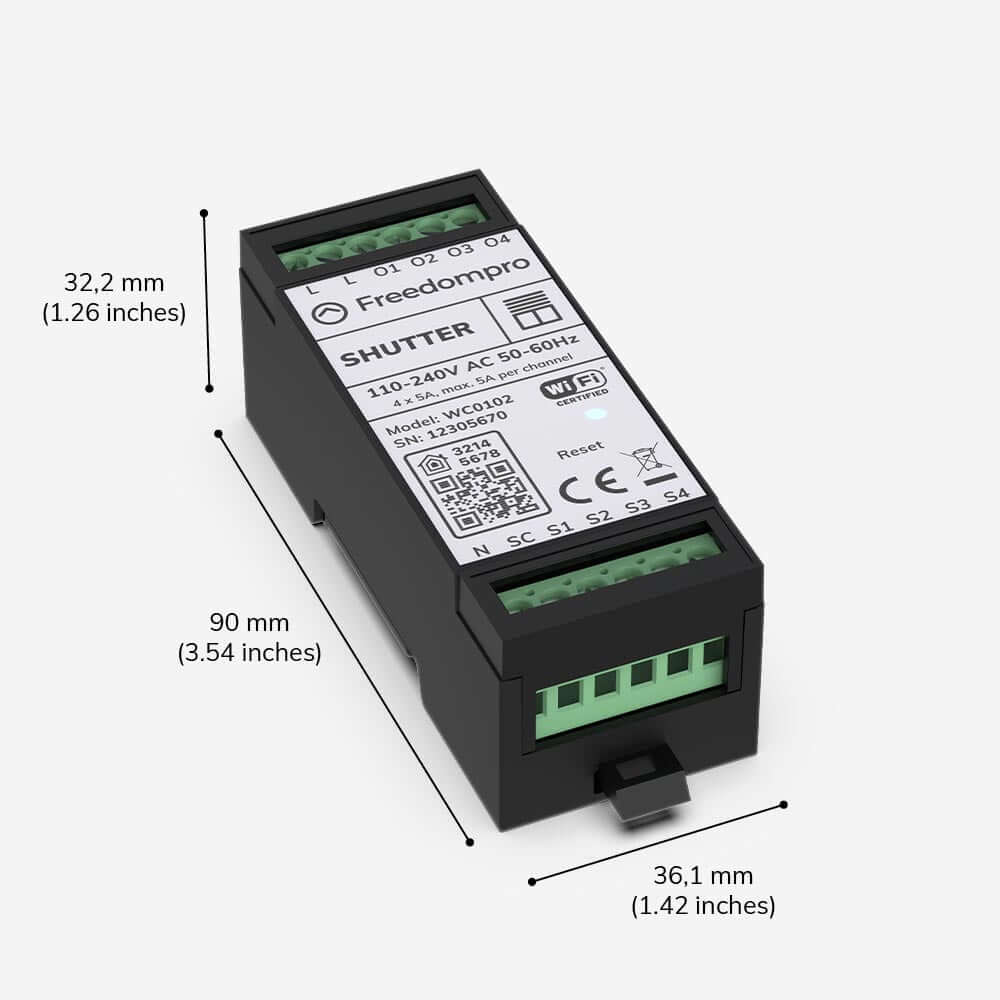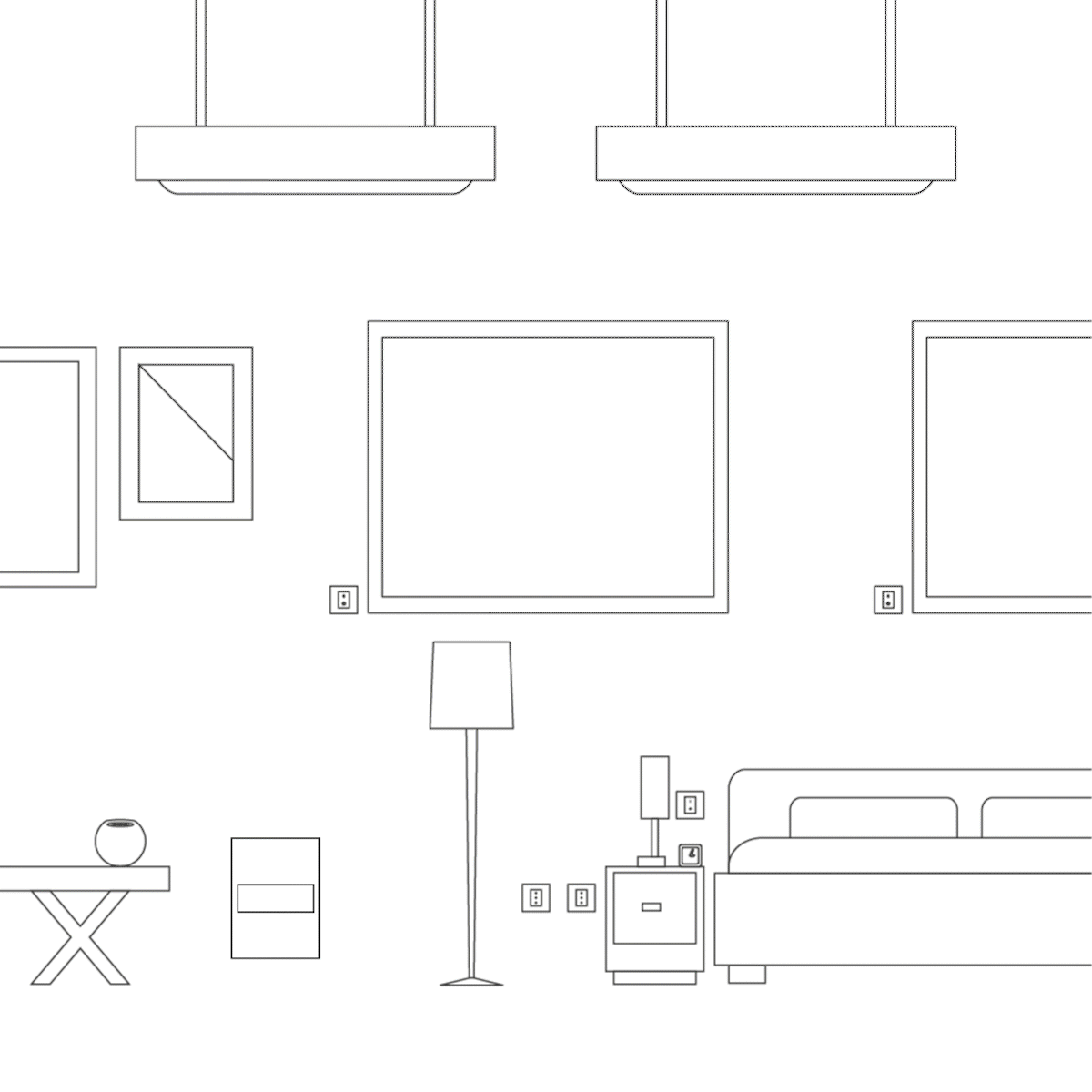 Shutter Module 4C 5 A
4 channels DIN rail module, Wi-Fi connected smart relay to control window coverings, provides energy metering and auto-calibration
Shutter Module 4C 5 A is a professional 4 channels smart relay with Wi-Fi connection to control 2 window coverings at once. 2-DIN rail module mountable in power or junction box. Shutter Module makes home systems smart with remote control, voice commands, automations and energy metering. Advanced professional quality and fully compatible with all smart platforms.
- Power Supply: 110-240 V 50/60 Hz AC
- Channels: 4
- Max load per channel: 5 A 240 V, 50/60 Hz
- Connection: WiFi 802.11 b/g/n
- Dimension: DIN rail module 90 x 36.1 x 32.2 mm
- Features: Power metering per each channel, auto-calibration
- Power consumption: < 0.2 W
Prepare for Takeoff.
Install your Shutter Module in junction or power boxes, connect 2 window coverings, and turn them smart. Freedompro Shutter Module is certified by smart platforms Apple HomeKit, Google Assistant, Amazon Alexa, IFTTT, Home Assistant. Get your home entirely smart with the other Freedompro Home Ecosystem modules. Don't forget to set your favorite scenarios in the habits screen on the Freedompro app, shutters can go up and down based on sunrise and sunset.
Auto-calibration System
Set the exact percentage of shutter opening and closing
Standalone
Direct WiFi connection with no need for additional hubs
Smart Home by You
Install and connect as many different modules as you want
Consumption Control
Monitor the power consumption of each connected module
Plug & Forget
It disappears from sight turning home life around, forget it!
Unrestricted Setup
No need for masonry work, nor changing already existing switches
All In One
Turn 2 different window coverings smart at the same time with just 1 module
Ready-To-Work
Connect cables to pre-configured terminals, and that's running!
A closer look
Watch our videos