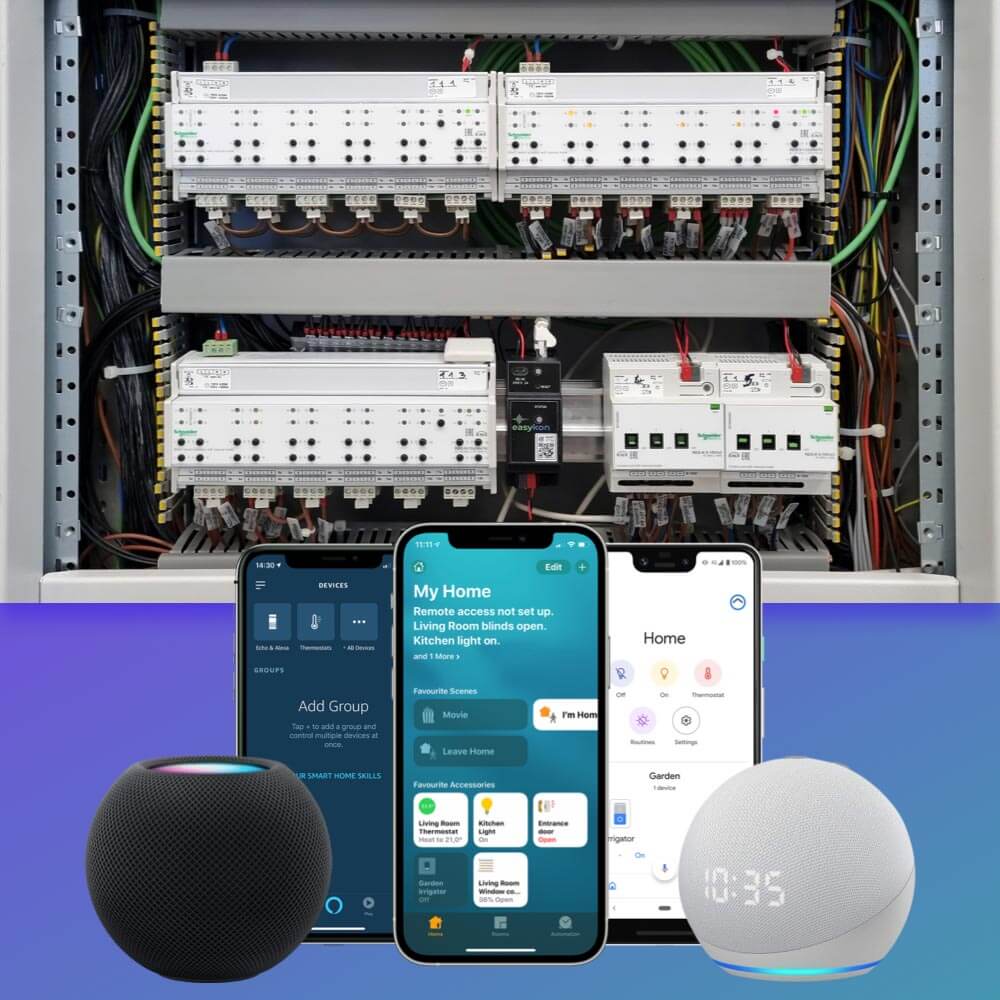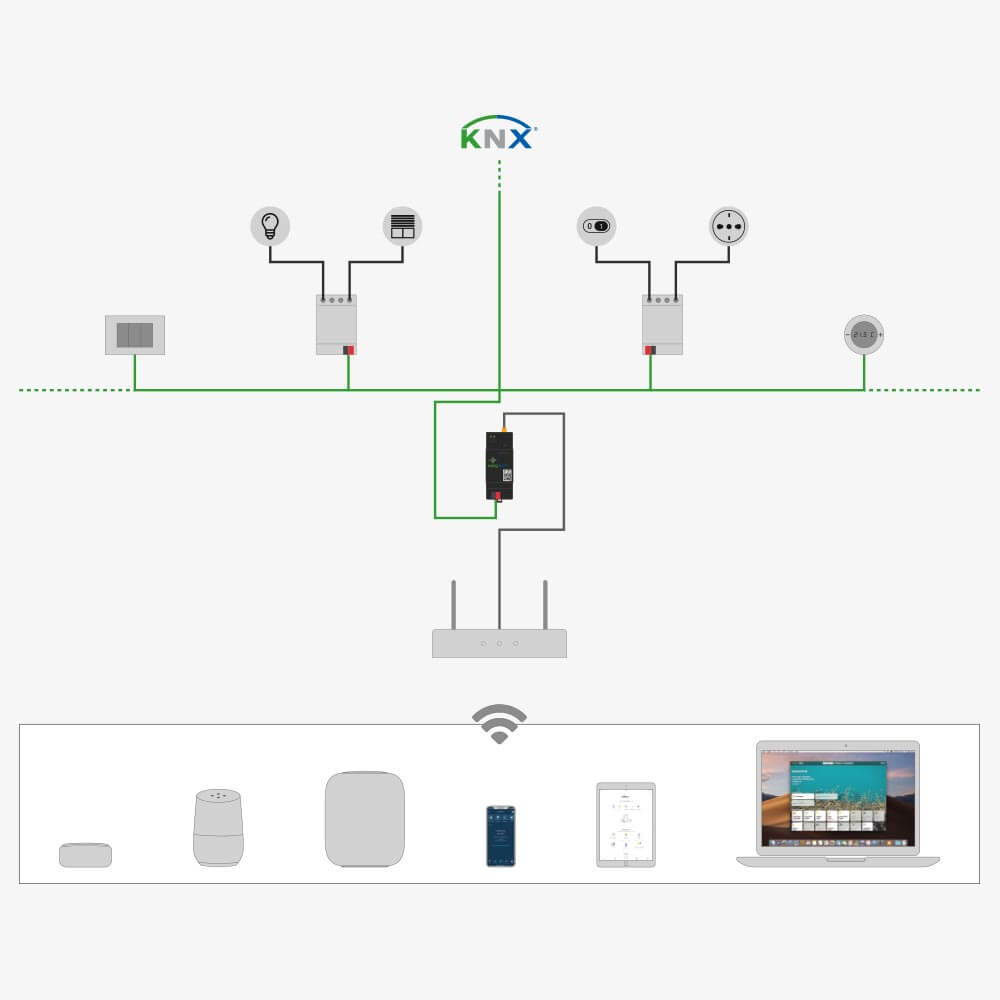 Easykon for KNX
KNX BUS 2-DIN rail module, Ethernet connected bridge to smart control KNX home automation system
Easykon for KNX is a professional smart bridge with RJ45 Ethernet connection to control KNX BUS home automation. 2-DIN rail bridge module that makes KNX home automation system smart with remote control, voice commands, and automations. Advanced professional quality and fully compatible with all smart platforms.
⚠ Power supply is not included.
Easykon for KNX in action
Watch how Easykon can upgrade a KNX system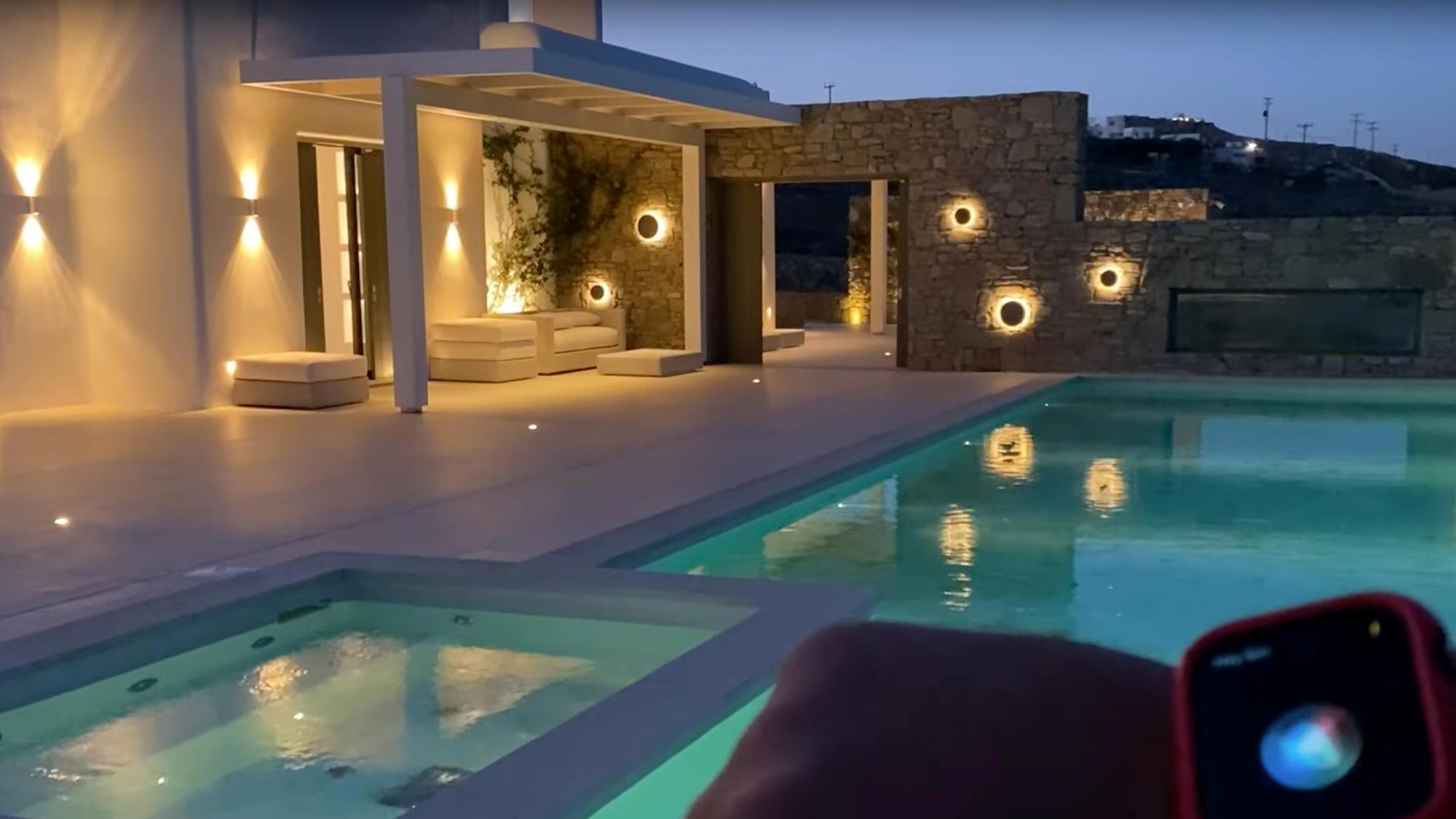 App & voice control
Make your KNX home automation really smart
Forget about using all those apps to manage your KNX home automation. Easykon for KNX makes your dreams come true and puts your KNX system at your feet. 
You can easily control your KNX system by viewing the app on your device or using your voice. Easykon for KNX works with Apple Homekit, Google Assistant, Amazon Alexa, IFTTT and Home Assistant.
Don't waste your time, make it Easy(kon)!
Give a boost to your home automation! Read some examples.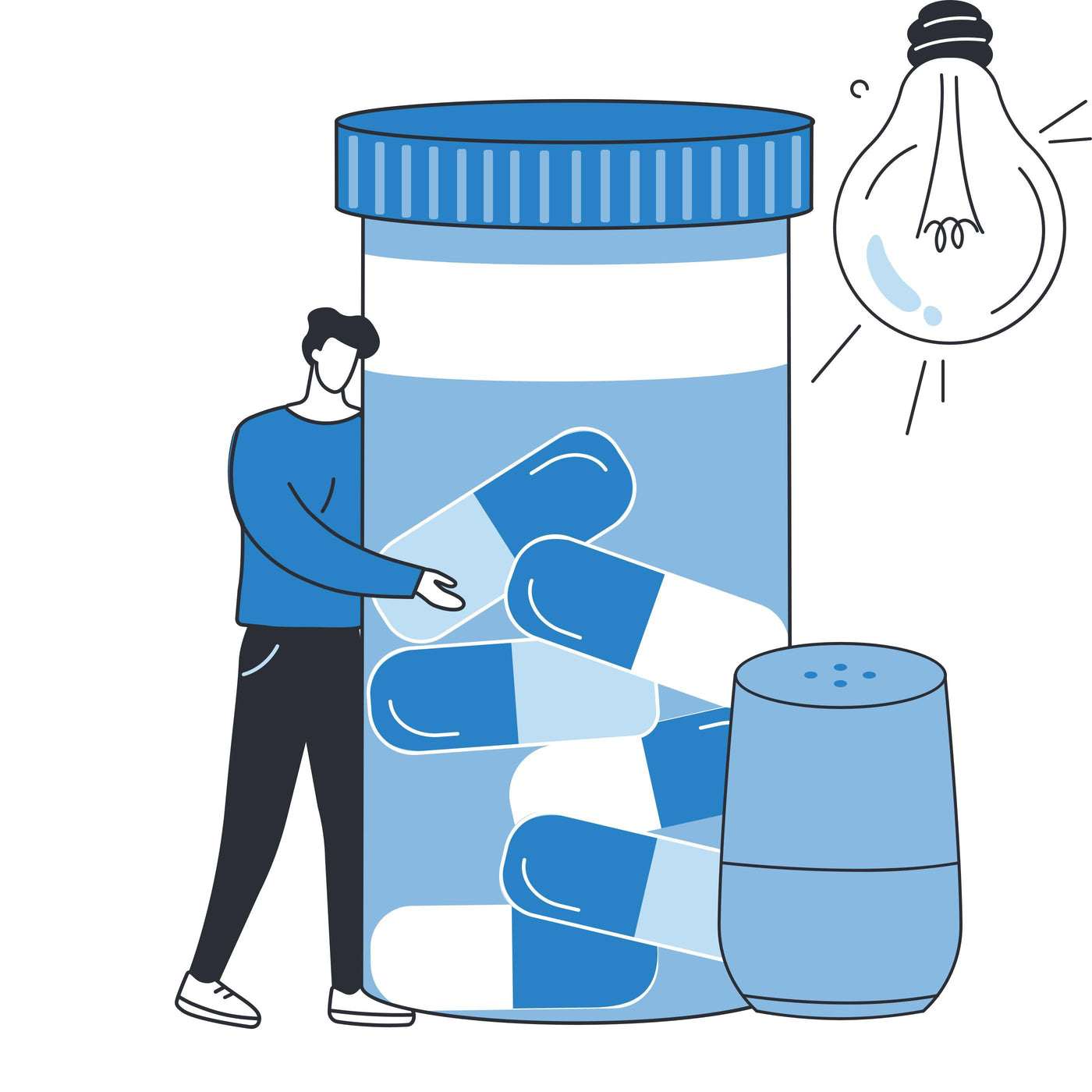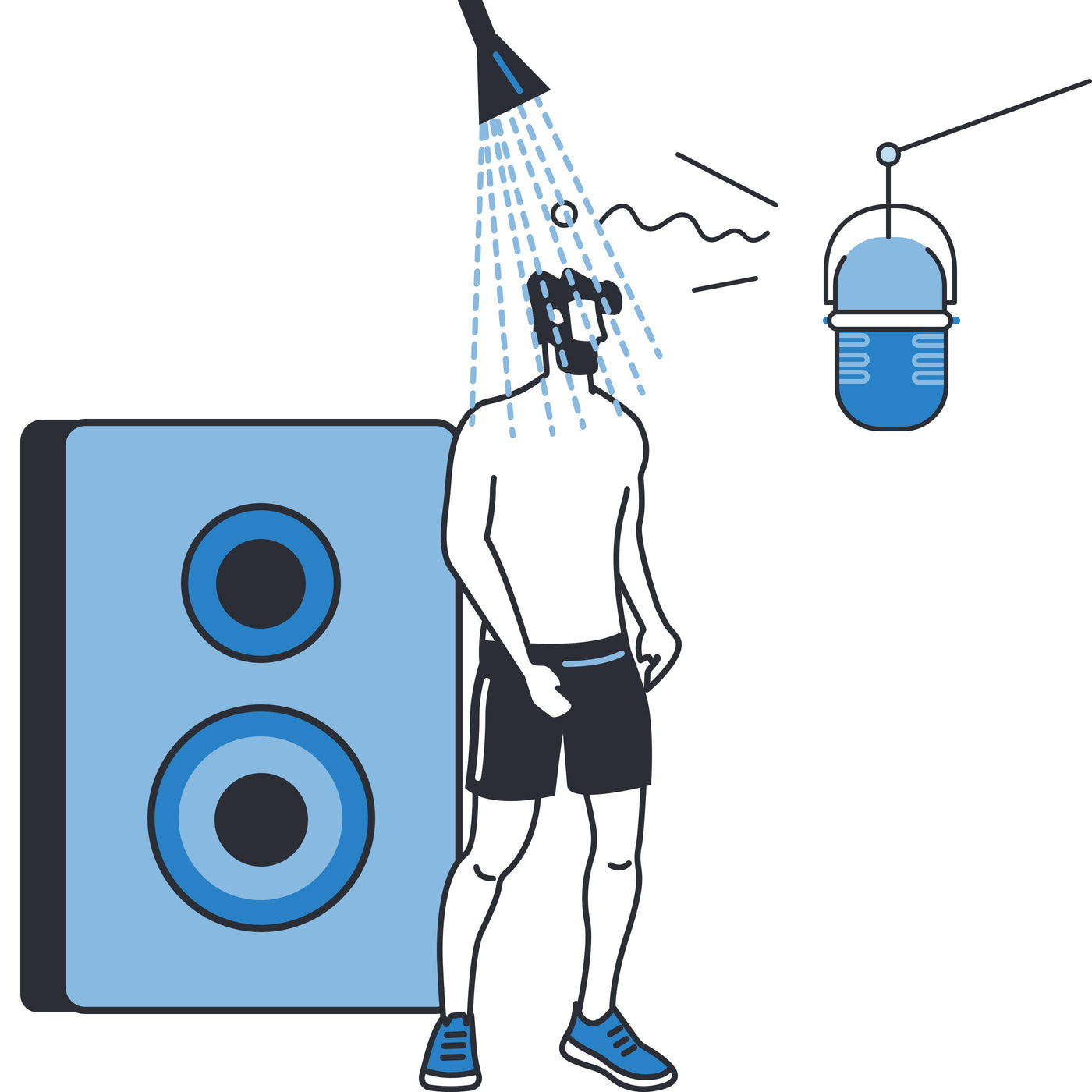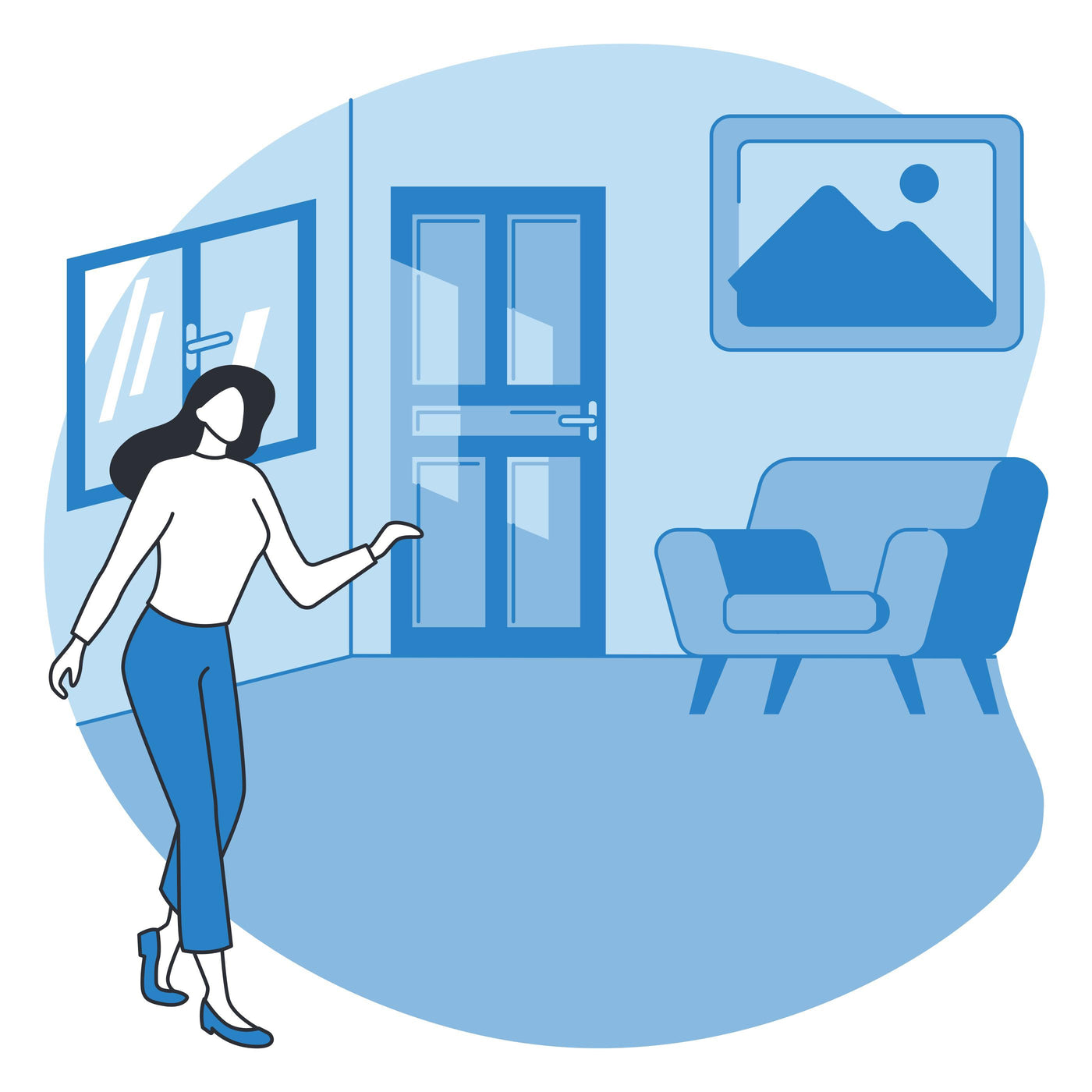 Hey, remember your meds!
If you need a reminder to take your meds, you can set up an automation based on certain days and times, that will activate a voice reminder through one of the voice assistants, or turn on and off the lights - connected to Easykon - as an alert.
Are you a shower singer?
Set the mood in the bathroom when you're taking a shower: with an NFC tag you can dim the lights or set them to a specific color, and start a playlist from a smart speaker. Bathroom singing will never be the same!
Turn off the lights and save the planet
Greta Thunberg would really appreciate this automation: connecting the lights to Easykon for KNX, a presence sensor can be used to turn on the lights only when someone is in the room. This automation will help you save electricity, not to mention on your utility bills.
Press the button in case of emergency
Installing a button in your home, you can set an automation that notifies people of your choosing once the button is pressed, to let them know there is an emergency. The button should be connected to Easykon for KNX, and you can choose the type of notification you send out.
Powerful automation for your KNX system
Control your house with app & voice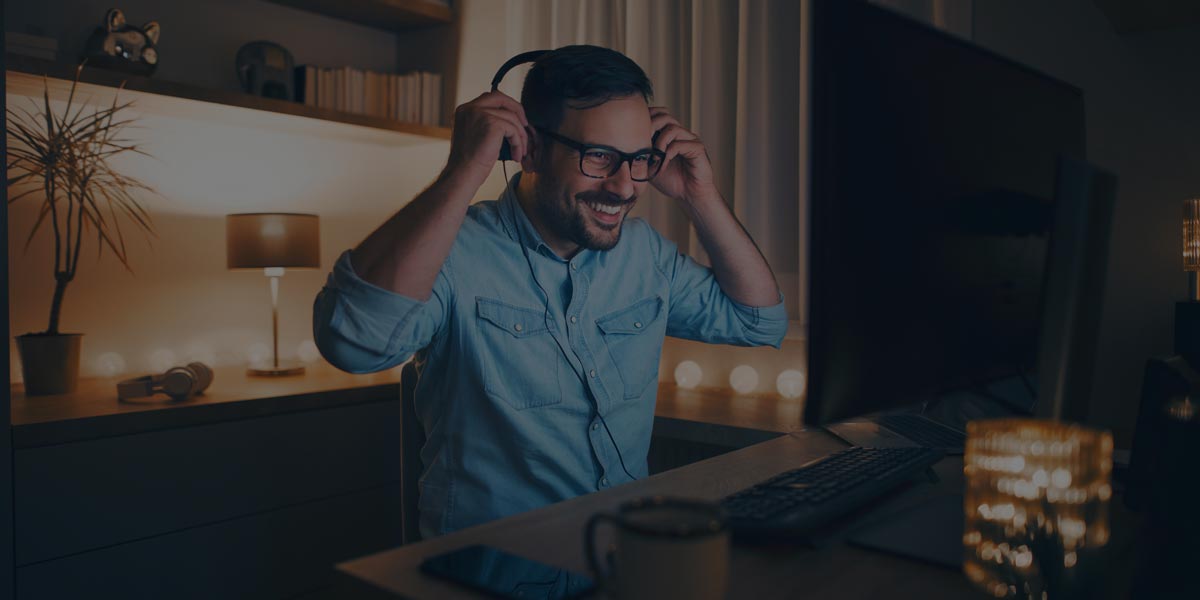 "Hey, turn on the lights"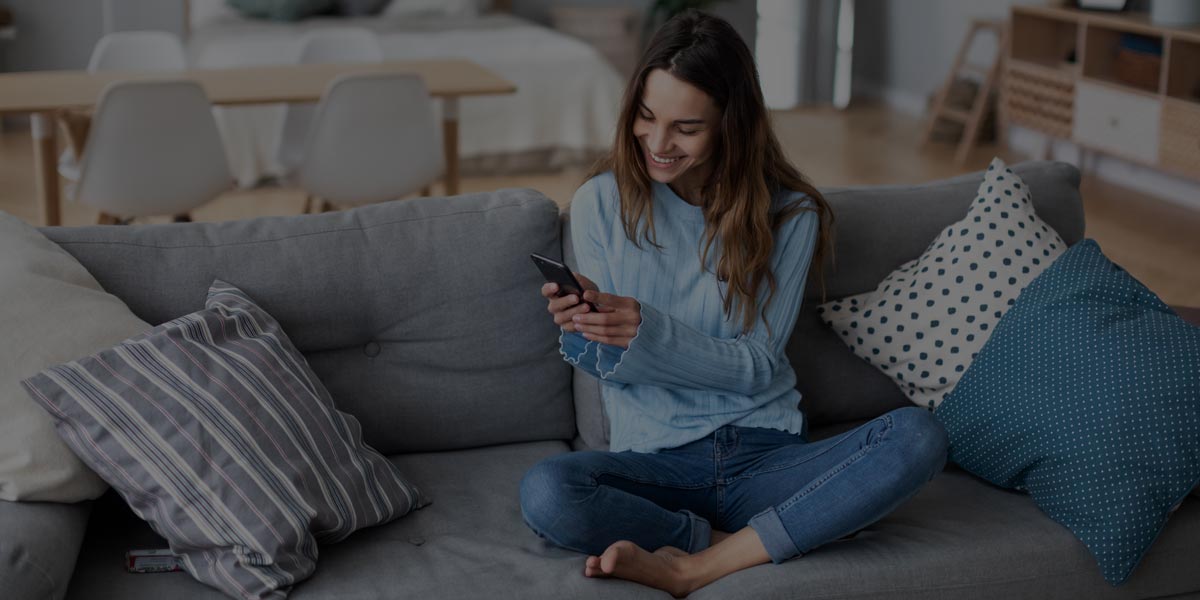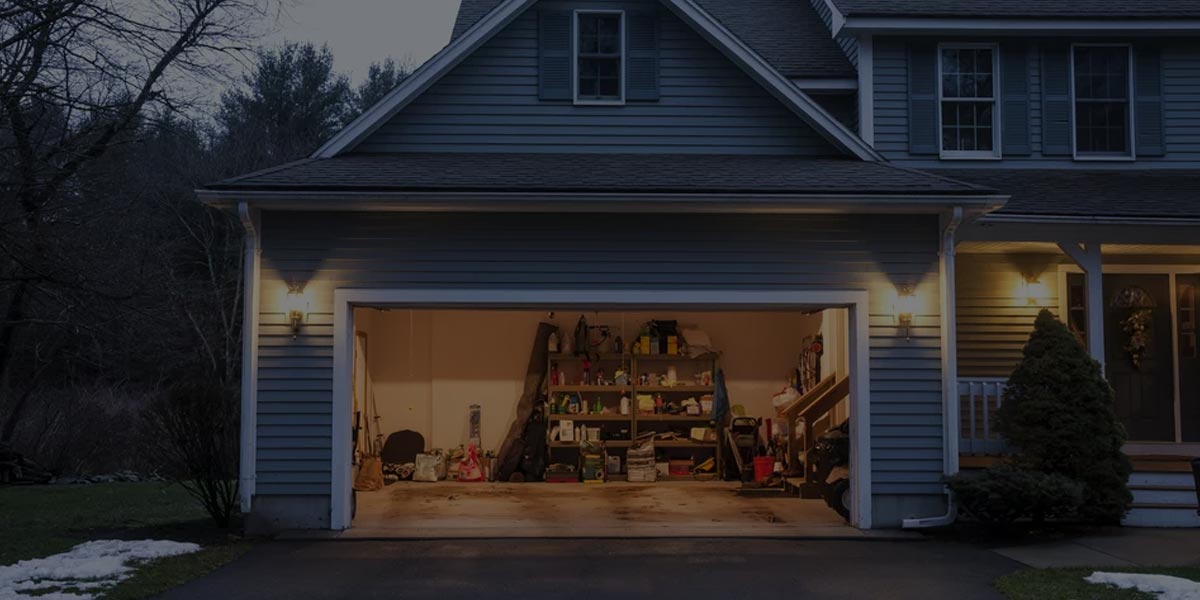 Have I left the garage door open?
Control KNX home automation with bare hands
Fast, smart, Easy(kon)
Make home management easier talking to your smart platform or control it in a few taps on your phone's touch screen.
Just a couple of years ago, controlling KNX devices with voice commands seemed like utopia. Nowadays, thanks to the use of smart platforms with the voice commands of Siri, Alexa and Google Assistant, you can say "raise the curtains" to enjoy the sunset from your window.
You can manage that by your device too, setting all of your home automation on the visualizing app. So the heaters will turn off when there's no one at home.
Swipe left for more
Useful tools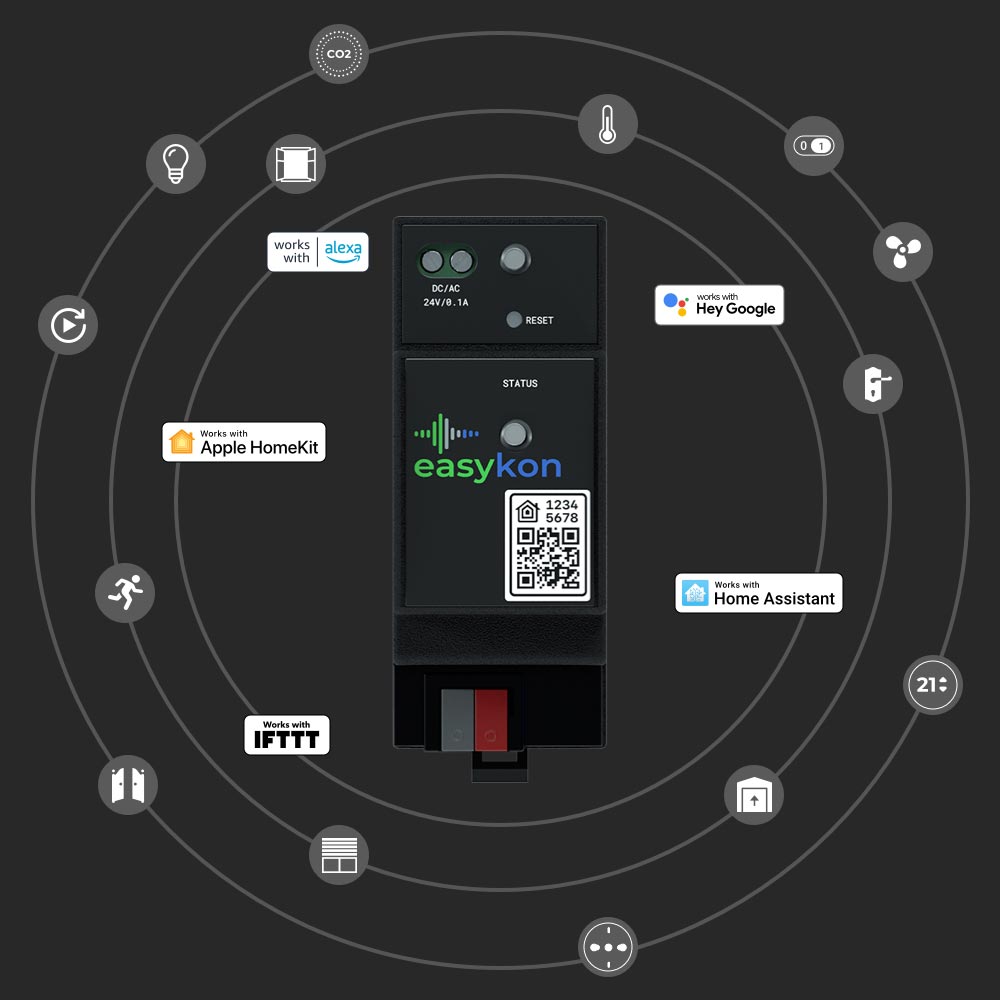 Wide compatibility
Easykon is compatible with all the accessories of your system and connects them to the smart platforms.
Verify the compatibility between your plant devices and the Apple HomeKit, Google Home, Amazon Alexa, IFTTT and Home Assistant platforms.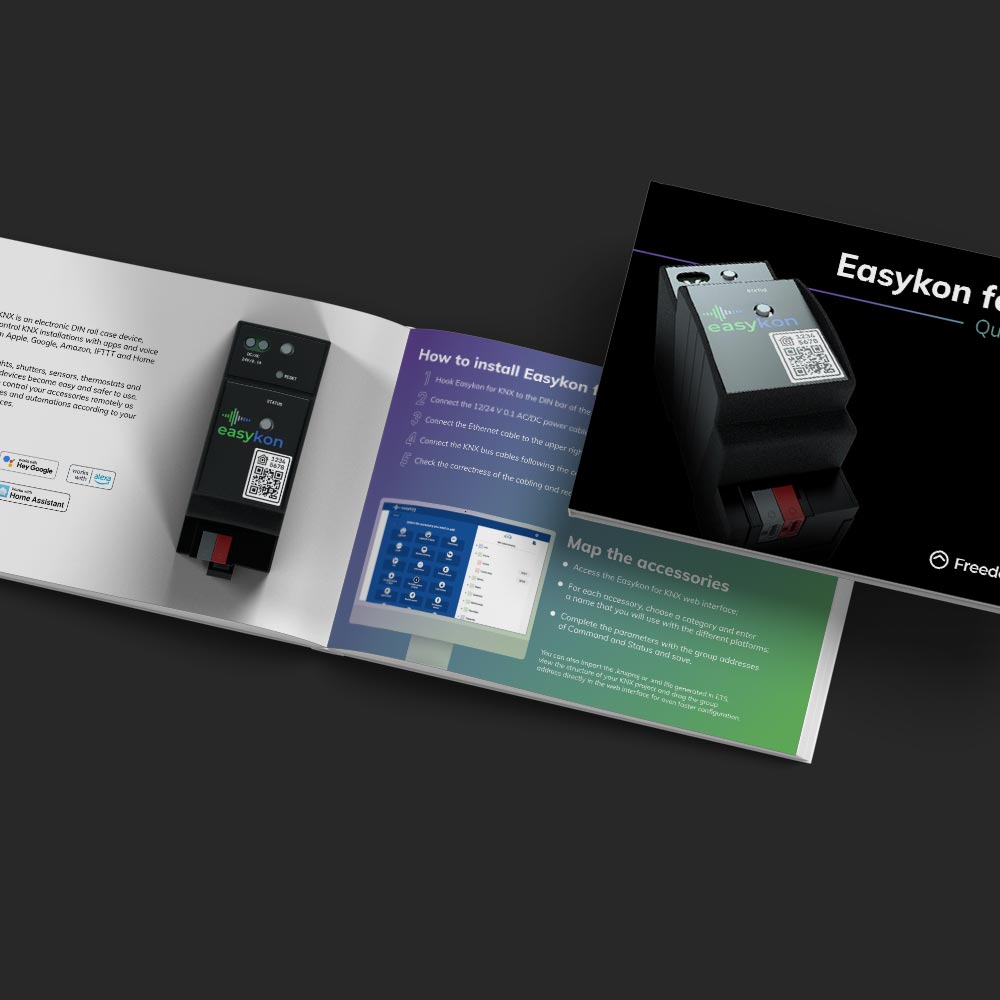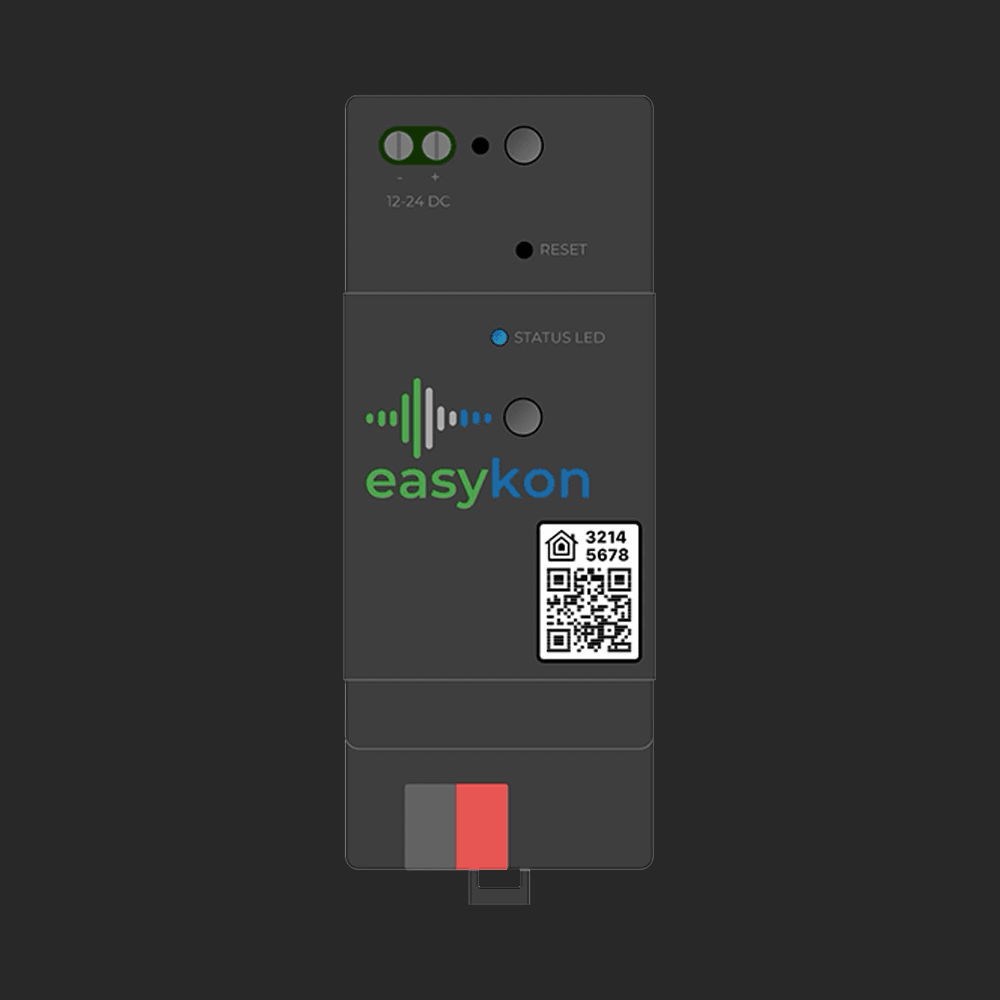 Status light
Fixed blue: the system is up and running
Flashing blue: the system is being reset or unpaired
Fixed magenta: no connection with the KNX BUS
Flashing magenta: no internet connection
Fixed red: system initializing
Flashing red: Ethernet cable disconnected
I installed Easykon for KNX in my KNX system and within 5 minutes everything was up and running! I am really satisfied with both the product and the service.
Easy and suitable for all
Why choose Easykon for KNX?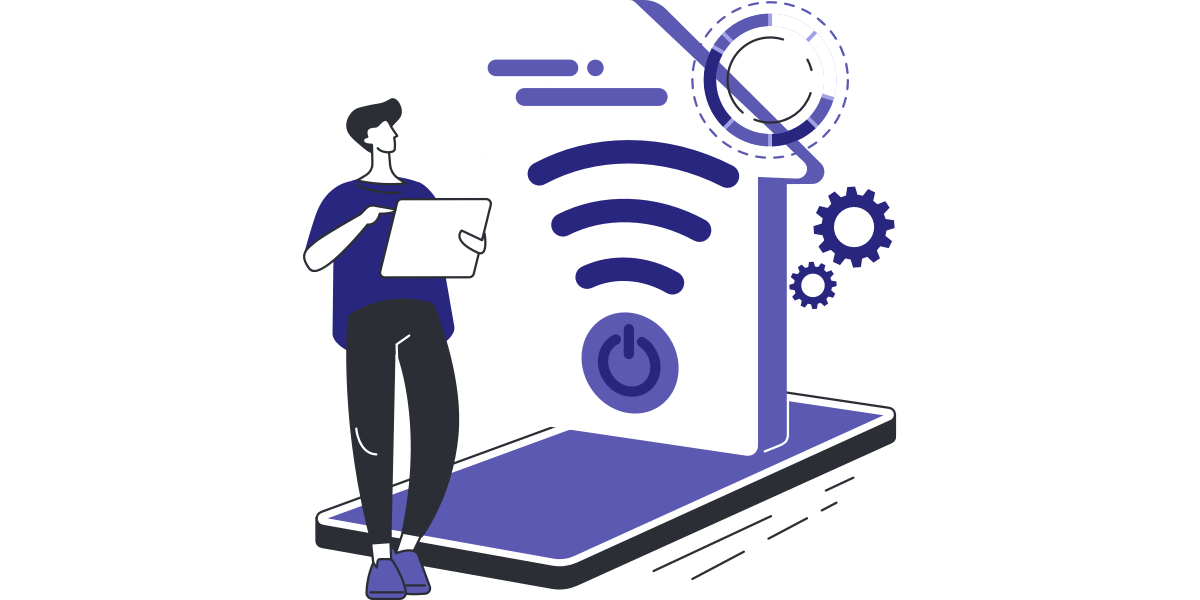 Guaranteed safety and certifications
All our devices have passed strict security checks and received international certifications from the main platforms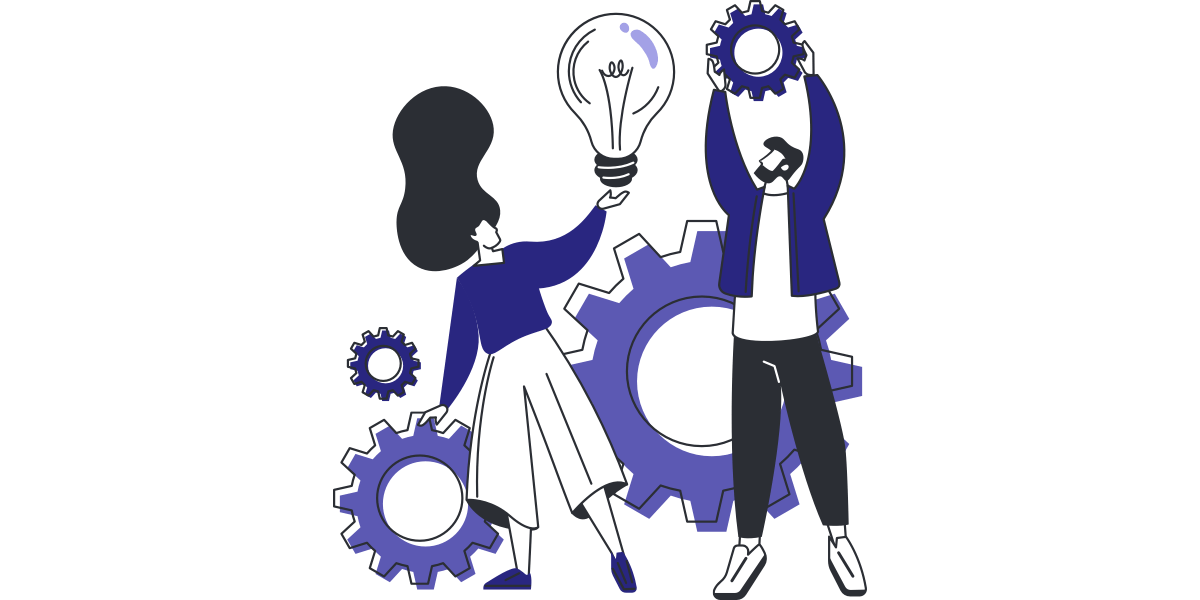 Extend your home automation
Connect different accessories from different IoT brands to add even more automations to the KNX system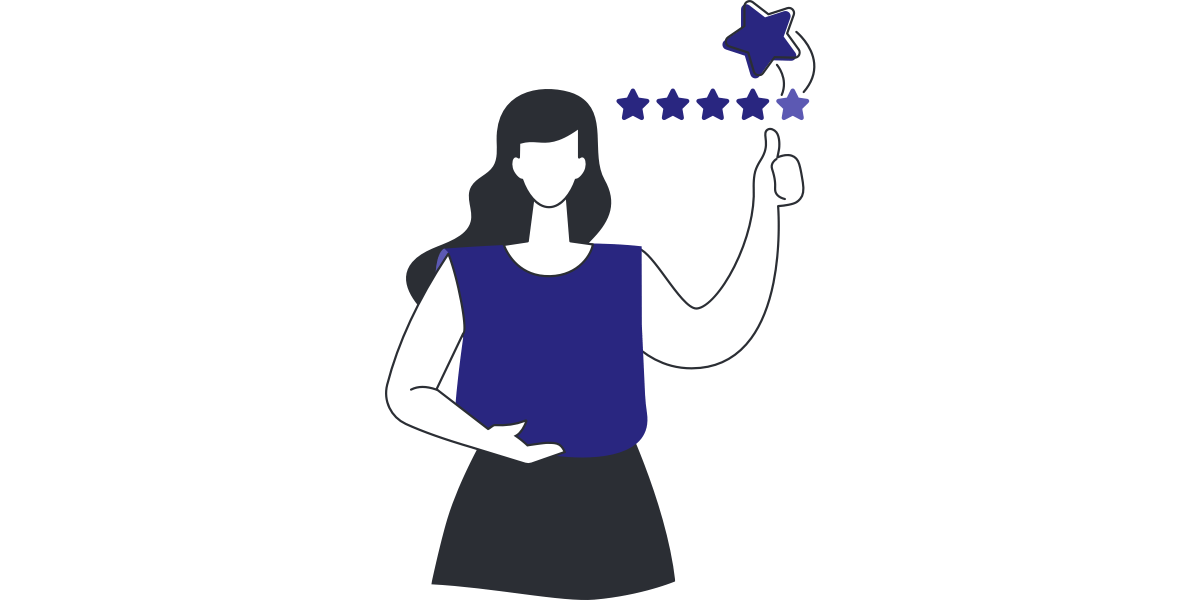 Best price and best technology
The most affordable price, the best reviews on the market. Get the best out of your home automation and save money
Are you a smart home pro or a tweaker?
More technical stuff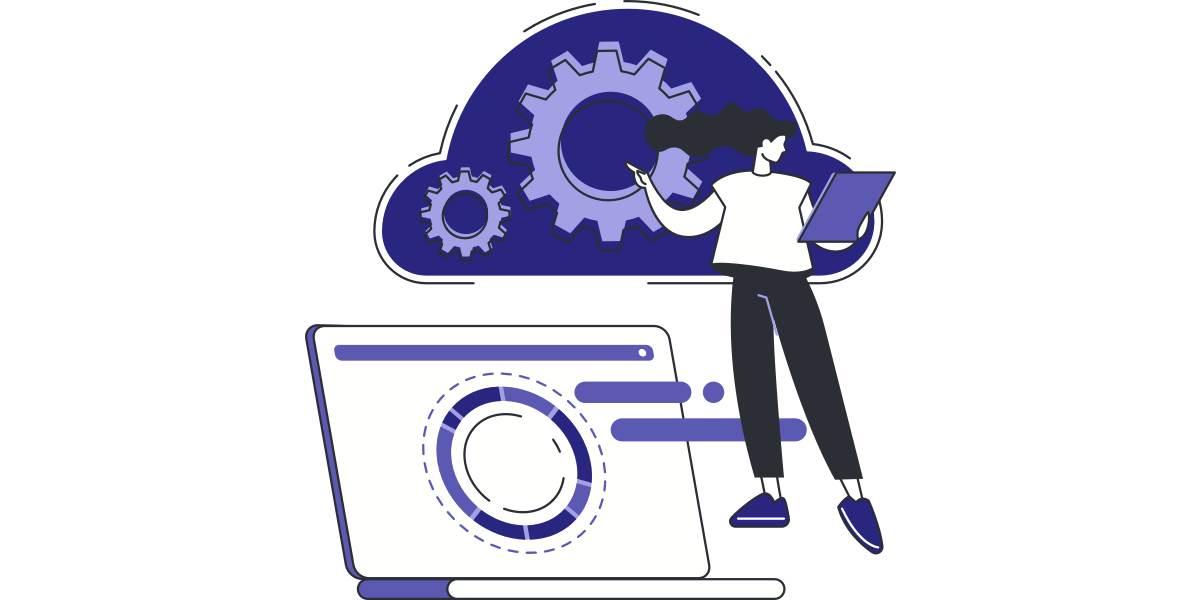 Integrated IP gateway
Get full control of the KNX system without any additional IP gateway to connect all devices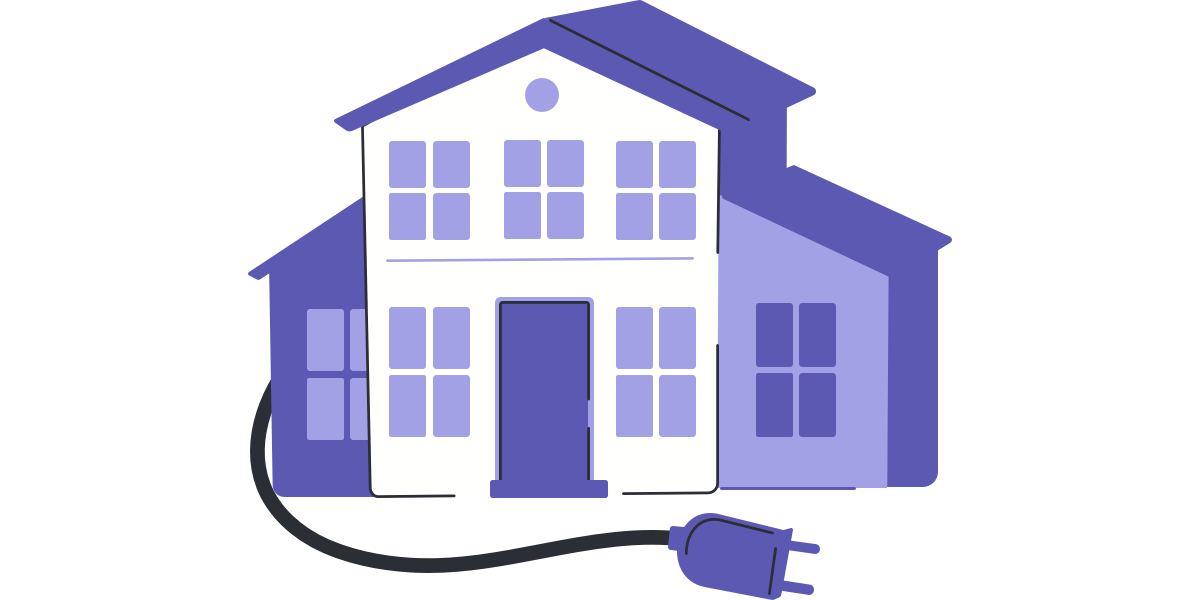 Plug & Play and quick to install
Easykon is ready to use, no additional software expertise is required to install and put it into operation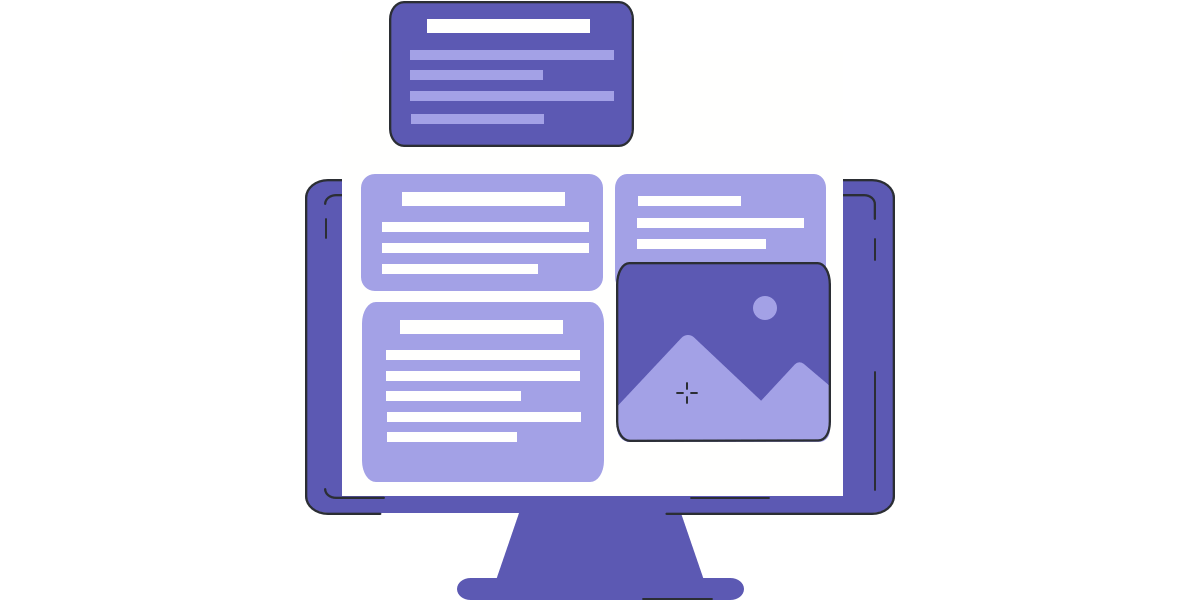 User friendly dashboard
The configuration panel is really intuitive and easy to use: in a few minutes Easykon is able to manage the whole house
3 steps installation
Simple and fast setup
- 12/24 V AC/DC 0.1 A
- Power supply is not included
- Don't use the BUS as power supply
- RJ45 Ethernet cable
- KNX on board, twisted pair cable (red and black)
DIN rail module
Height: 90 mm (3.54 inches)
Width: 36 mm (1.42 inches)
Depth: 62 mm (2.44 inches)​
You can connect up to 149 accessories to Easykon
With the integrated IP gateway on Easykon for KNX, you can:
➝ have up to 10 simultaneous connections
➝ monitor the bus, keeping under control all the activities taking place during the installation
➝ monitor the groups, to have a complete view of what is happening on the groups
➝ program the entire KNX home automation system without the need for additional dedicated gateways
Try it for free
Free Trial