Easykon for MyHome + MH201 Gateway + Power Supply (12 V)
BTicino MyHome SCS BUS 2-DIN rail module, Ethernet connected bridge to smart control MyHome SCS home automation system, includes power supply and MH 201 gateway.
Easykon for MyHome is a professional smart bridge with RJ45 Ethernet connection to control SCS BUS home automation. 2-DIN rail bridge module that makes MyHome home automation system smart with remote control, voice commands, and automations. Advanced professional quality and fully compatible with all smart platforms. Includes power supply and MH 201 gateway needed to use the device.
Please note: in case of return, it will be necessary to return all products purchased in bundle
Power Supply
- 12/24 V AC/DC 0,1 A
- Power supply not included
- Don't use the BUS as power supply
Connections
- RJ45 Ethernet cable
Dimensions
- DIN rail module
- Height: 90 mm (3.54 inches)
- Width: 36 mm (1.42 inches)
- Depth: 62 mm (2.44 inches)​
Accessories
- 149 accessories for every Easykon for MyHome
Suggestions
- BTicino gateway suggested: MH201➝ Read the related article
- Do not use the BUS cable as power supply. If you have several bus lines connected to each other via F422, connect the gateway on the main line
- You can install more than one Easykon for MyHome on the same system
Data Sheet
- ⤓ Download data sheet
- Tension:27 V dc
- Power demand:30 mA
- Modules:1
Command your house with app & voice control
Want more from your BTicino MyHome SCS home automation system but can't find the last piece of the puzzle? I see, by now finding an MH201 gateway available on the market is such an impossible challenge....
What if I told you that we have the solution for you? Not only do we have the MH201 gateway, but we can evolve your BTicino MyHome SCS home automation system and allow you to control it with voice commands or remote control via app. Moreover, with all the smart home platform certifications, you can take advantage of scenarios and automations based on your habits!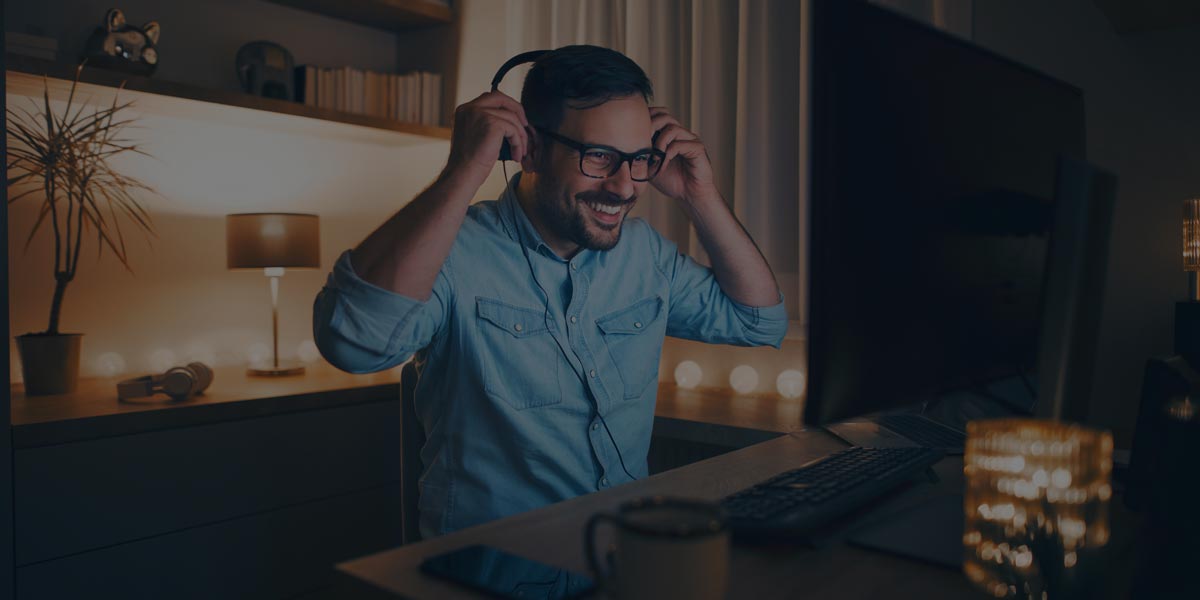 "Hey, turn on the lights"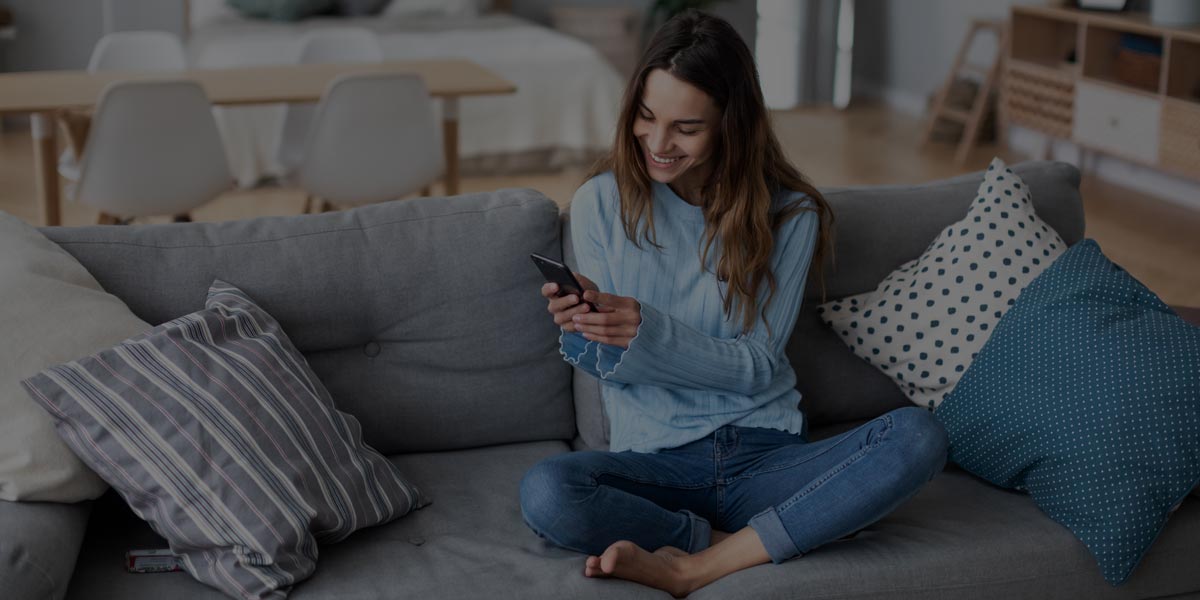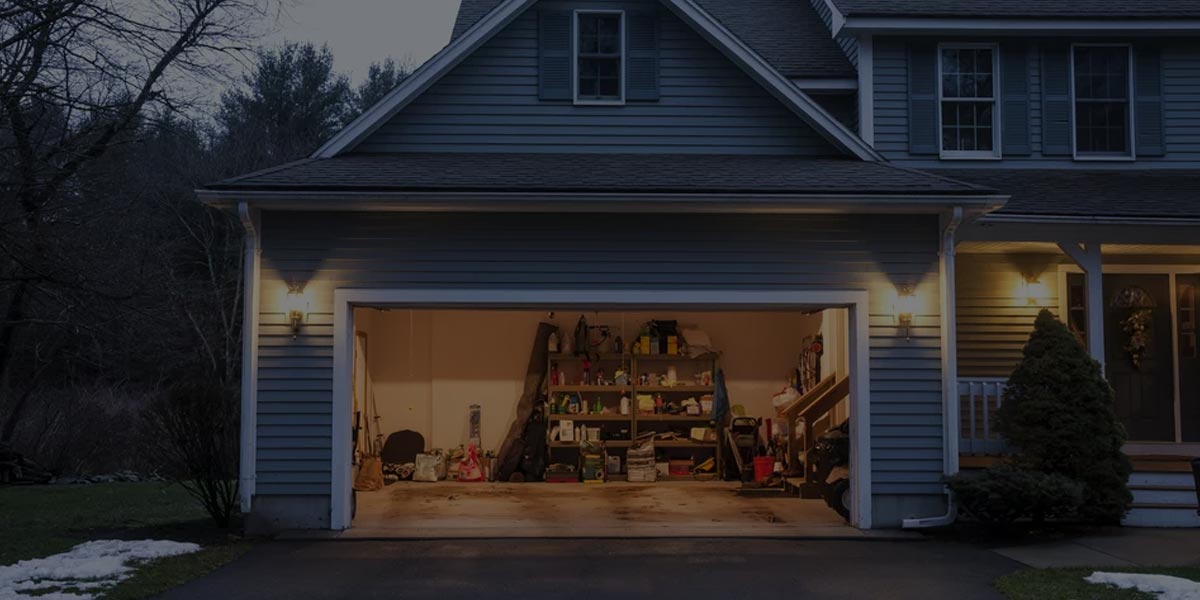 Have I left the garage door open?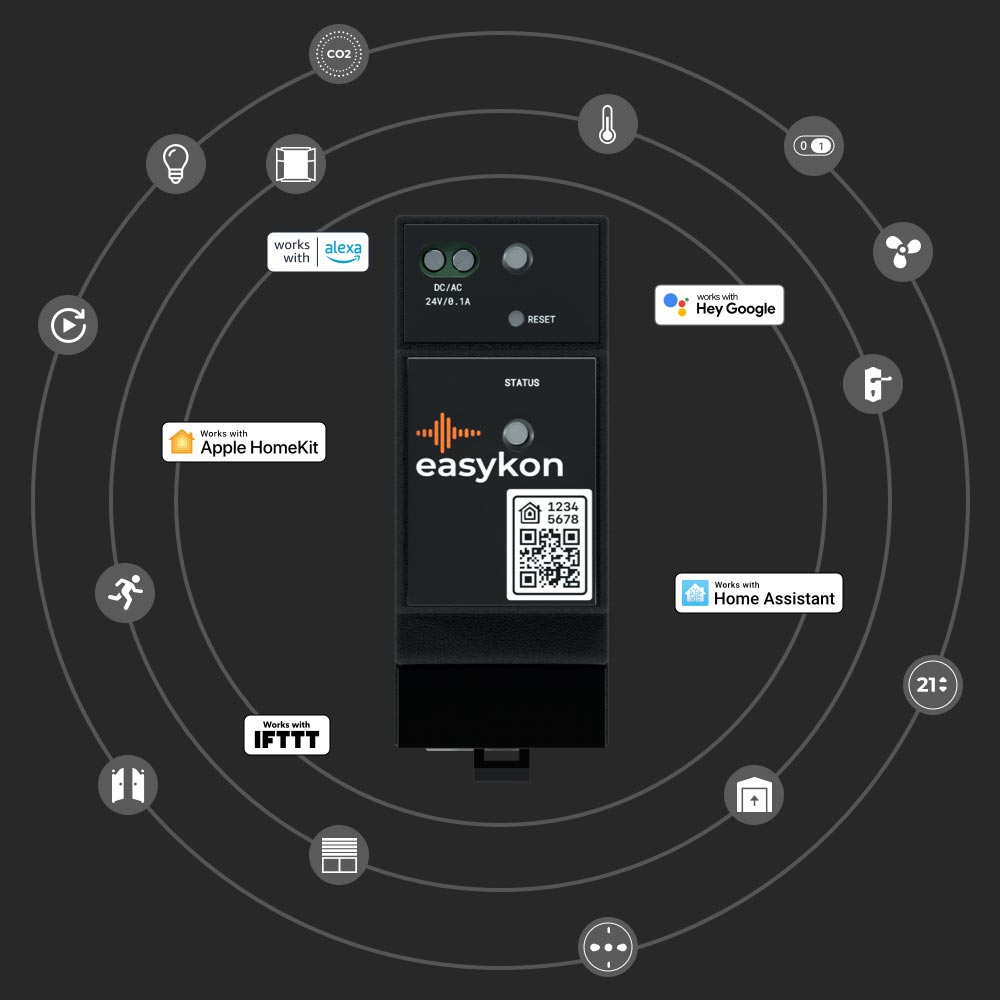 Wide compatibility
Easykon is compatible with all the accessories of your system and connects them to the smart platforms.
Verify the compatibility between your plant devices and the Apple HomeKit, Google Home, Amazon Alexa, IFTTT and Home Assistant platforms.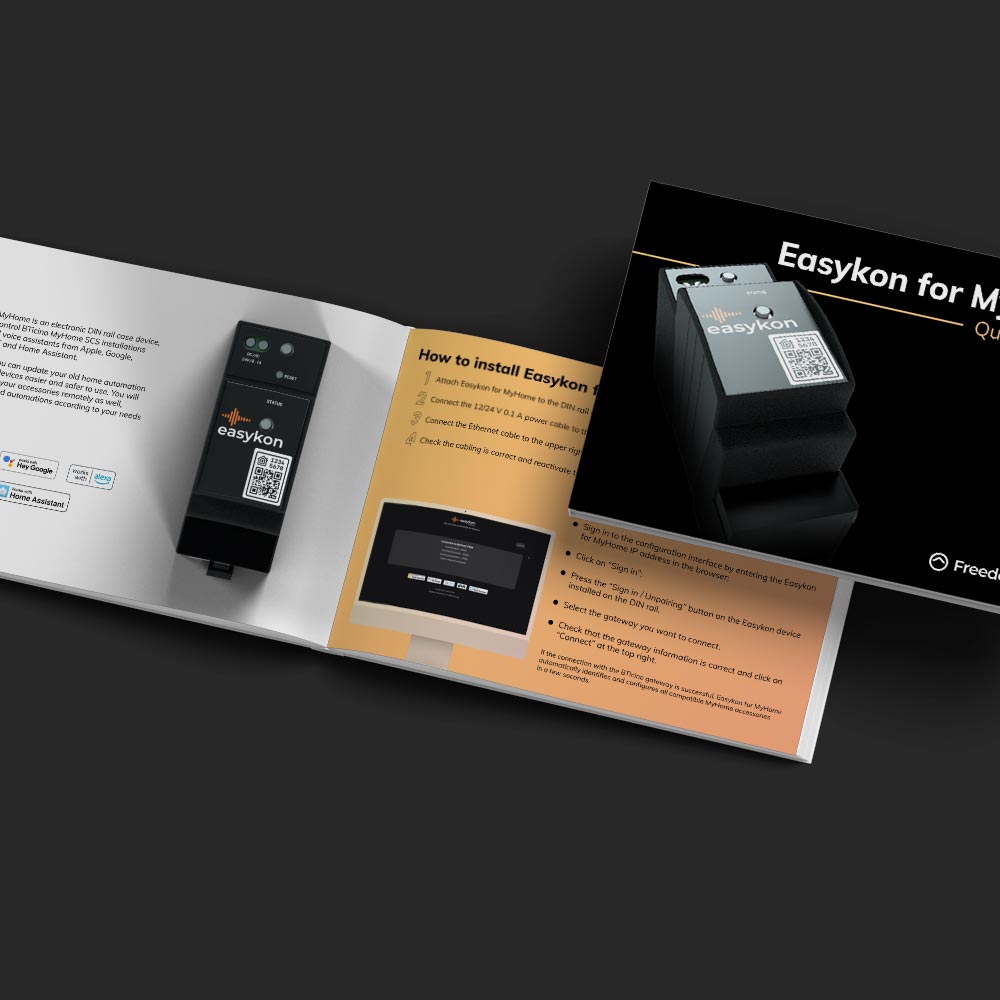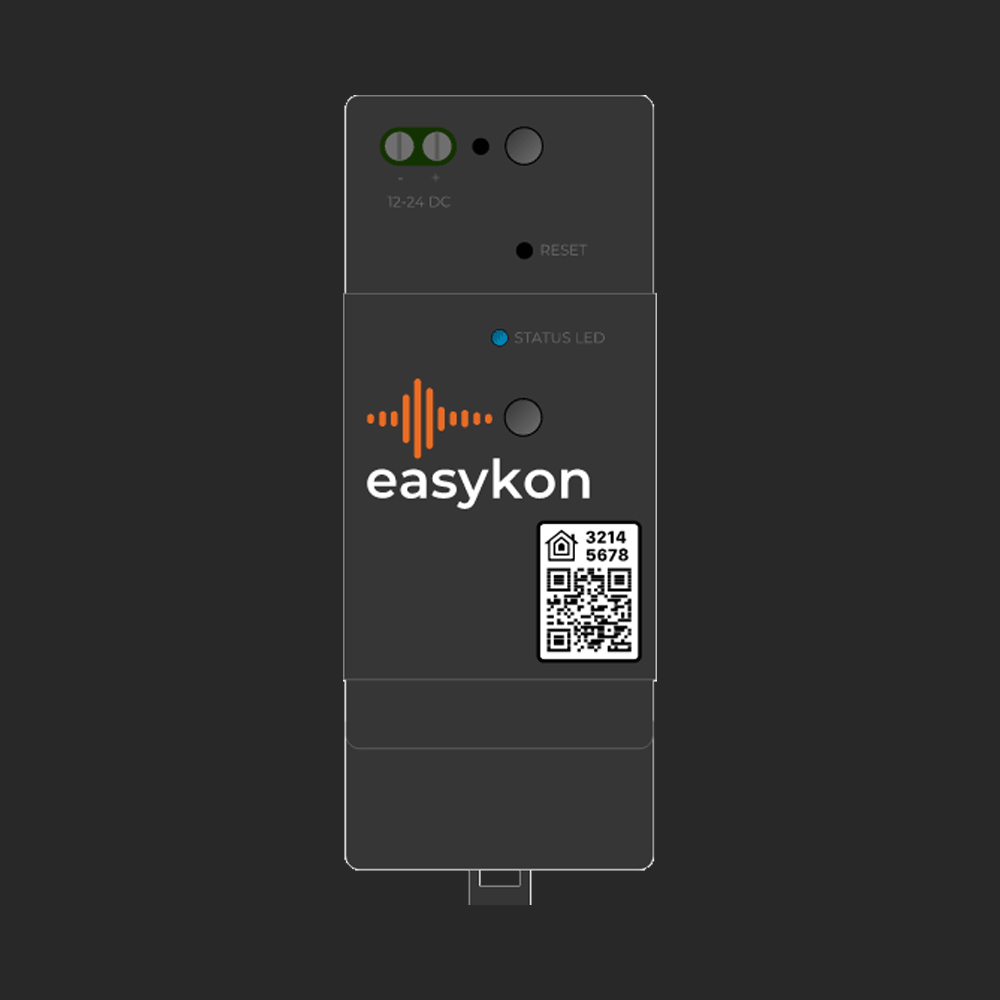 Status light
Fixed blue: the system is up and running
Flashing blue: the system is being reset or unpaired
Fixed magenta: no connection with the MyHome SCS BUS
Flashing magenta: no internet connection
Fixed red: system initializing
Flashing red: Ethernet cable disconnected
Control BTicino MyHome home automation with bare hands
Fast, smart, Easy(kon)
Make home management easier talking to your smart platform or control it in a few taps on your phone's touch screen.
Just a couple of years ago, controlling MyHome devices with voice commands seemed like utopia. Nowadays, thanks to the use of smart platforms with the voice commands of Siri, Alexa and Google Assistant, you can say "raise the curtains" to enjoy the sunset from your window.
You can manage that by your device too, setting all of your home automation on the visualizing app. So the heaters will turn off when there's no one at home.
Fast to install with olny 3 steps
Easy Setup
Easykon for MyHome in action
Watch how Easykon can upgrade a BTicino MyHome system